The 6th iBiok Asian Workshop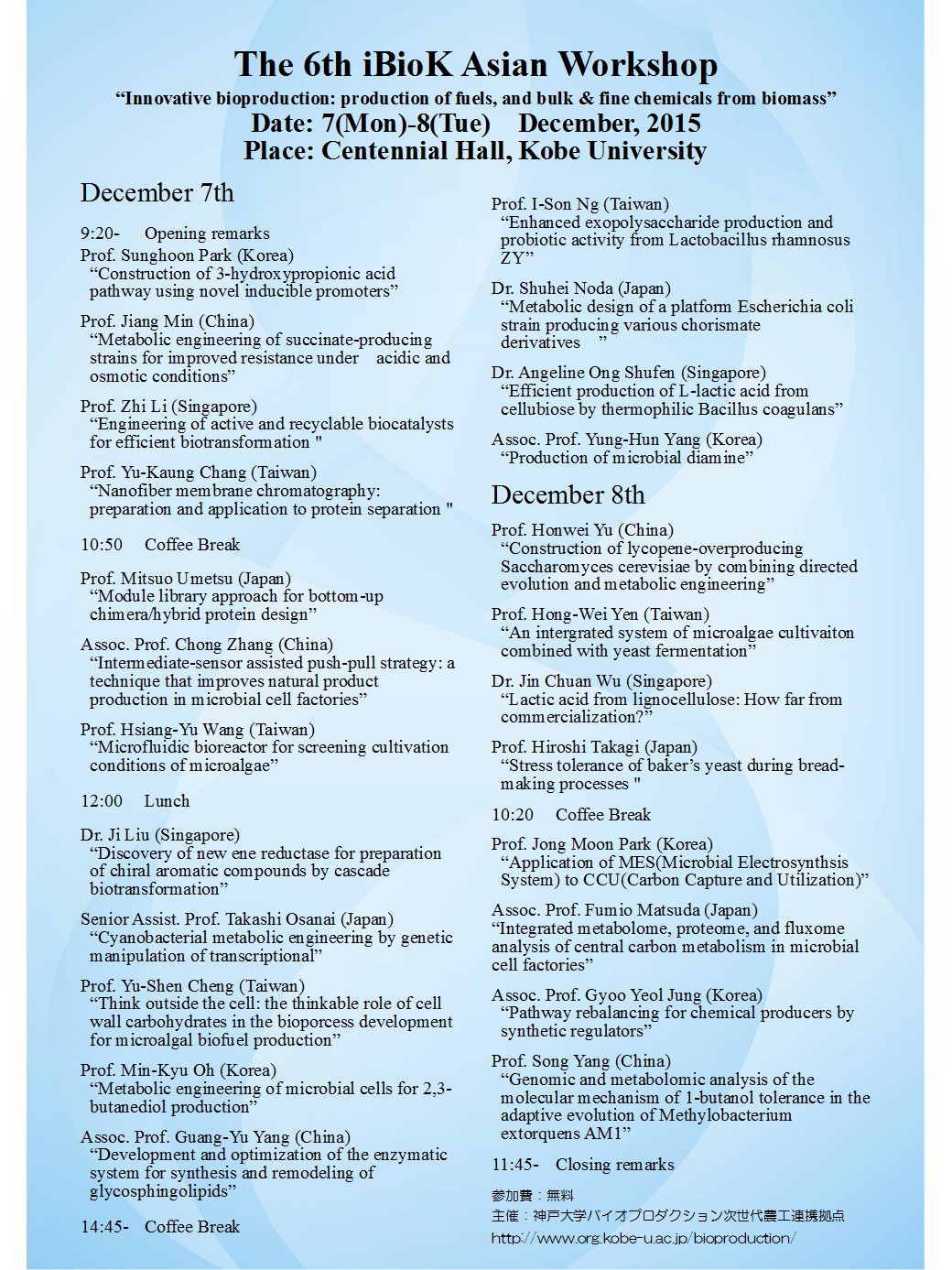 It is our great pleasure to announce the "6thiBiok Asian Workshop" to be held in Kobe, Japan, from December 7th-8th,2015. "BioProduction" enables the creation of various kinds of fuels,chemicals, materials, food and medicine from biomass. The 1st Asian Symposiumwas held in Kobe, and the symposiums of 2nd in Korea, 3rd in Singapore, 4th inChina, 5th in Taiwan, were held in great success. We are very honor to be held 6th Asian Symposiums in Kobe again, and the symposium will highlight cutting-edge advances in the fields of Bioproduction in Asia.
We are very glad to accept your registration for our iBioK workshop, and we also hope you will enjoy iBioK workshop.

The information of 6th iBiok Asian Workshop is as follow.
Date
December 7-8, 2015
Venue
Kobe University Centennial Hall
Symposium fee
Free
Organized by
iBioK,supported by the Special Coordination Funds for Promoting Science andTechnology, Creation of Innovation Centers for Advanced Interdisciplinary Research Areas, MEXT, Japan.
http://www.org.kobe-u.ac.jp/bioproduction/index.html
(Organization of Advanced Science and Technology Kobe University)