International Student Reunion Party in Tokyo
February 10, 2018
Event
Keywords: Event, Students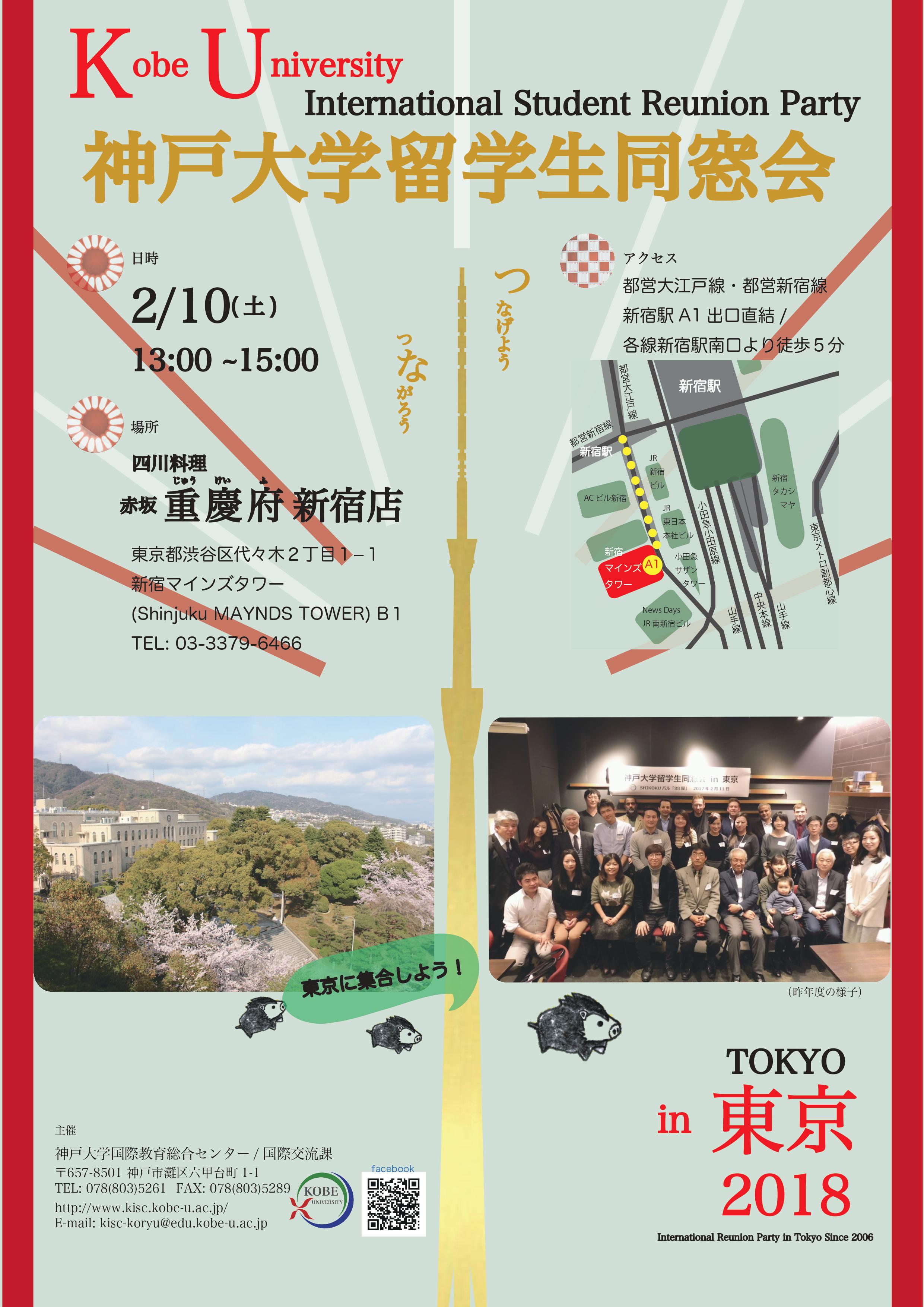 On February 10 (Sat) from 13:00 a reunion party for our international alumni will take place in Tokyo.
The Kobe University International Student Alumni Network in Japan was founded in Kobe in 2006. Every year more international students are finding employment in Japan after graduation, and our international alumni are active in various fields across Japan. This event is not just for Tokyo residents – participants from overseas and other parts of Japan are very welcome to join!
Please spread the news and let other international alumni from Kobe University know about this event.
Date and time:
February 10, 2018 (Saturday) 13:00-15:00
Place:
Jūkeifu Shinjuku
Tokyo, Shibuya, Yoyogi, 2 Chome 1-1 Shinjuku Maynds Tower B1F
TEL: 03-3379-6466
Advance registration:
If you plan to attend, please send us an email with 1) your full name; 2) faculty or graduate school attended; 3) year of graduation; 4) nationality; 5) place of employment; and 6) self-introduction.
Email: kisc-koryu@ edu.kobe-u. ac.jp
Note: to avoid spam, we have inserted spaces in the above address. Please remove the spaces before emailing us .
(Center for International Education)