Kobe University Photo Contest
September 27, 2018
Event
Keywords: Event, Arts, Culture, media & publishing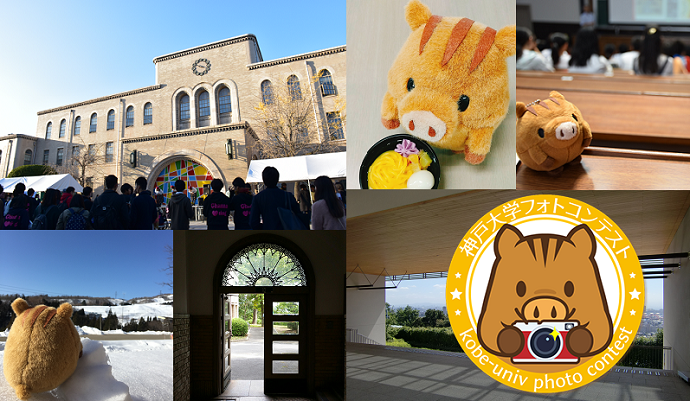 We're holding a photo contest to celebrate the official one-year anniversary of mascot character Shindai Uribo and one year since the creation of our Instagram account. Please submit photos of your favorite spots on campus, student life, and of course the University mascot Shindai Uribo.
When to enter

September 27, 2018 - October 31, 2018
Themes

Photos will be judged in two categories: "Campus scenery" and "Shindai Uribo". Please submit each entry to one of the two categories. Photos can be portrait or landscape.
(1) Campus scenery
 Photos in this category must be taken within University grounds (including any of the campuses). You are free to choose the subject - it can be scenery, buildings, people, club activities, etc. However, please note that photos containing Shindai Uribo will automatically be judged in the "Shindai Uribo" category.
(2) Shindai Uribo
 Photos must feature Kobe University mascot Shindai Uribo, represented by one of the official large or small plushies, or the rubber key holder. The location can be inside or outside the University grounds.
Prizes

Prizes (University goods/Uribo goods) will be awarded for the best three photos from each category.

Who can enter?

This competition is open to everyone. 
How to enter

① Follow the official Kobe University Instagram account (this step is essential)
② Upload your entries to Instagram with the hashtag #kobeuniversityphotocontest or #神戸大学フォトコンテスト . You can submit multiple photos.

Aim for photos that represent Kobe University, and you just might win!
Feel free to add other tags too! #kobeuniversity #神戸大学 #kobeu
We'd really like it if you include a title and explanation! (But you don't have to.)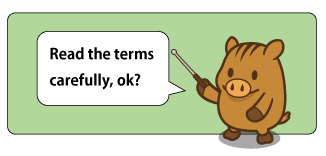 Terms of entry
If you submit photos with the designated hashtag, we will take this as an agreement to the terms of entry.
Photo submissions may be reposted on the University Instagram account (clearly marked as competition entries). Please note that your photo submissions may also be used on the University website and other official social media platforms.
You can only submit photos that you have taken yourself, and that have not yet been posted on public platforms.
If you use a photo in which people's faces are clearly recognizable, please get permission from these people before submission. Kobe University assumes no responsibility for any issues related to portrait rights.
Please do not submit photos with any of the following content. If Kobe University judges any entries to be inappropriate, we will request their deletion.
※ Content that violates public morality
※ Content that includes marketing and actions related to marketing, specific website links, addresses or other types of publicity
※ Content that does not fit with the themes of this contest
※ Content that may infringe on the copyrights of specific characters, actors etc.
※ Content that defames individuals, companies or organizations, or impinges on privacy
※ Content that infringes on other peoples' copyright or portrait rights
※ Any other content judged as inappropriate by Kobe University  
Prize-winners and prize delivery
Photos without any of the two designated tags will not be eligible for submission
If your Instagram account is not set as public, you will not be eligible to win
The winning entrants will be informed using Instagram direct messaging regarding prize delivery. Please reply by the set deadline. If we are unable to establish contact with you by the set deadline, you will forfeit your winner's rights. 
If we are unable to deliver your prizes because we cannot establish contact with you, you will forfeit your winner's rights.
Winner's rights cannot be transferred to a third party.
We can only post prizes within Japan.
We will not take questions about the photo judging results.
Other notes

Kobe University does not accept responsibility for any of the content posted on Instagram or other social media by the contest entrants, or any trouble that may occur related to this content.
This contest is not supported, authorized, managed by or related to Instagram.
Use of personal information
Any personal information received from winners will only be used in order to deliver prizes.
We will not reveal or share an individual's personal information with a third party without the individual's consent. (Excluding cases in which information disclosure is required for legal reasons.)
Please refer to the Kobe University privacy policy for more details about treatment of personal information (Japanese-language only) http://www.kobe-u.ac.jp/guid/privacy-policy.html
(Communications Division)