President Takeda visits Taiwan
October 18, 2016
Info
Keywords: Info, International relations, Collaborations
From September 23 to 29 Kobe University President TAKEDA Hiroshi visited Taiwan. The visit was proposed in February this year when CHANG Jen-joe (former Director-General of the Taipei Economic and Cultural Office in Osaka) paid a courtesy visit to President TAKEDA. During their discussion about existing academic exchange and future initiatives between Kobe University and Taiwanese universities, Director-General CHANG invited President TAKEDA to Taiwan in order to strengthen existing partnerships and create opportunities for dialogue with potential partner institutions.
The Taiwan itinerary included visits to universities involved in academic exchange with Kobe University, potential partner institutions, and a tour of cultural facilities in Taiwan such as the national palace.
At National Chengchi University, President TAKEDA met with President Edward H. Chow to discuss the positive results of exchange between our institutions and the potential for future collaborations. President Chow stated that National Chengchi University would like to continue with exchange in humanities and social science fields while expanding academic collaborations to cover more of Kobe University's specialist areas. During the visit there was also an opportunity to meet two graduates of Kobe University (currently professors at National Chengchi University). They reminisced about their time studying in Kobe, and said that they were "proud to be graduates of Kobe University".
Following this, President TAKEDA visited Vice-President CHOU Mei-yin at Academia Sinica. Based on the Academic Exchange Agreement concluded this July, our institutions have built a firm foundation for collaboration, and so far exchange between faculty members in the humanities and social sciences has been the main focus. Vice-President CHOU expressed her wish to develop more research-based exchange in the natural sciences.
At the National Center for Research on Earthquake Engineering President TAKEDA met with Director CHANG Kuo-Chun. The Center is a national institution that researches the strength of buildings against earthquakes. It has one of the world's only large-intensity measuring systems. President TAKEDA stated his hopes for future collaboration in earthquake research between the Center and Kobe University's Research Center for Urban Safety and Security.
On the final day there was a meeting with YANG Minling, director of the Taiwan Ministry of Education's International and Cross Strait Education Division. President TAKEDA expressed his gratitude for this visit to Taiwan and a request for cooperation to facilitate exchange between Kobe University and Taiwanese academic institutions. Director YANG replied that they would like to make use of Kobe University's knowledge in advancing Taiwan's higher education. She also enquired about the possibility of sending Chinese language teachers from the Taiwan Ministry of Education to Kobe University.
Part of the itinerary was cancelled due to Typhoon Megi, but despite this setback it was a fruitful visit with many discussions about the potential for enhancing exchange between Taiwanese institutions and our University.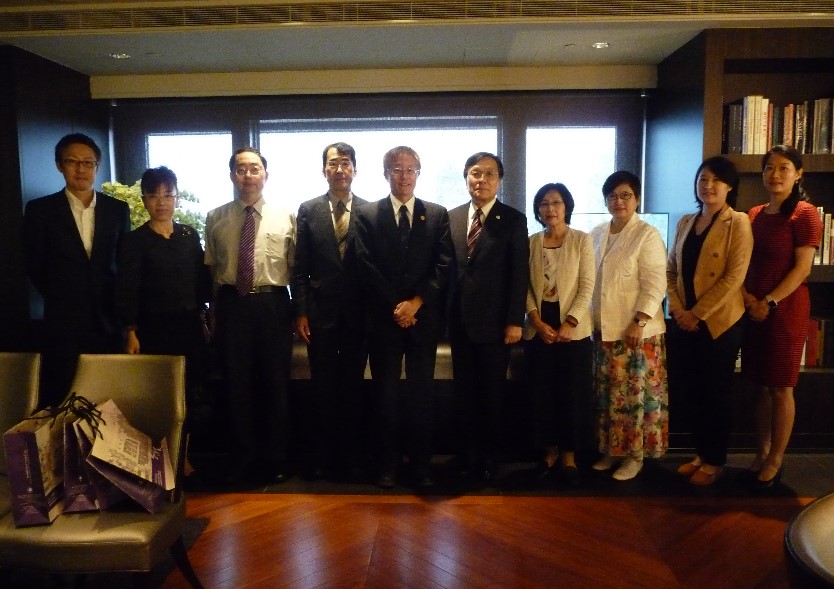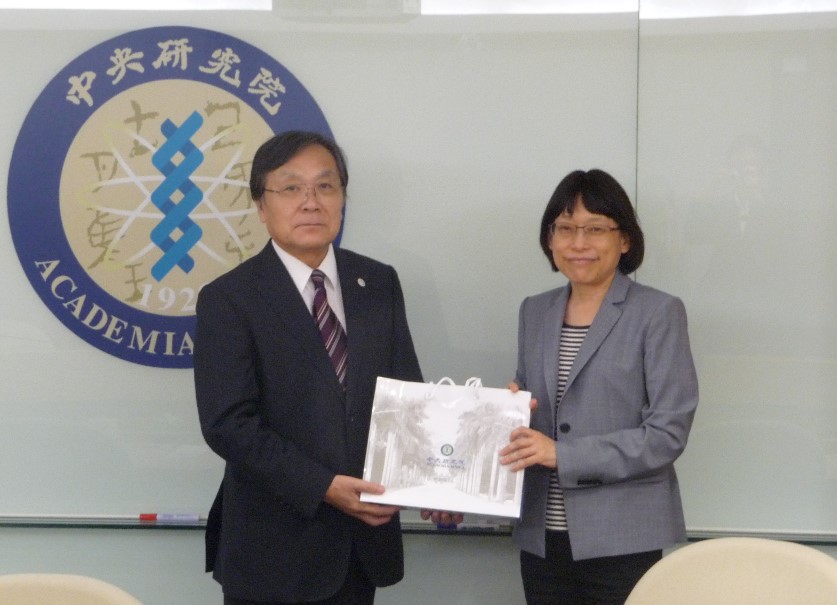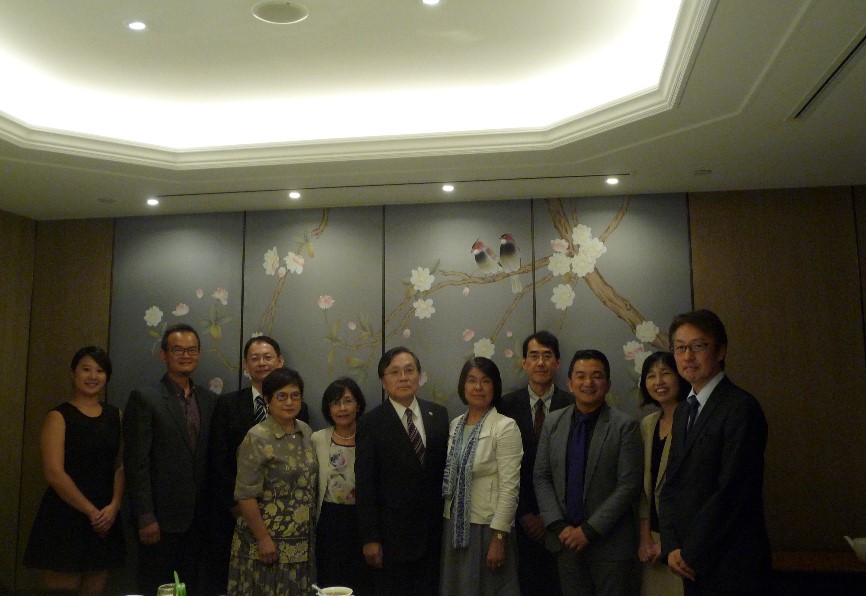 (International Affairs Planning Division)