New advisor appointed to the Kobe University Brussels European Centre
February 28, 2017
Info
Keywords: Info, International relations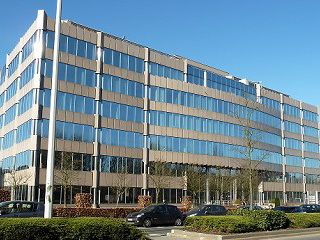 Kobe University opened the Brussels European Centre in September 2010 and established the Centre for EU Academic Collaboration in July 2013 to promote further exchange with Europe. Since then, the University has hosted regular symposia and seminars at the Brussels European Centre (KUBEC) with the aim of expanding our academic network in Europe and raising the University's overseas profile.
The newly-appointed advisor to KUBEC is Mr. Patrick Vittet-Phillipe, former Head of Japan and Russia Desks, Directorate-General for Research and Innovation, European Commission. We have been discussing the University's activities in Europe with Mr. Vittet-Phillipe on a regular basis since 2014. In December 2016 we invited Mr. Vittet-Phillipe to Kobe University, and he reviewed the Brussels European Centre initiatives with Professor INOUE Noriyuki (Executive Vice President for International Exchange), Professor YUI Kiyomitsu (Executive Assistant to the President in Charge of International Collaboration), and Professor YOSHIDA Ken-ichi (Executive Director of Kobe University Brussels European Centre). He also led a seminar about the EU Research and Innovation programme HORIZON 2020.
Mr. Vittet-Phillipe will advise the University on various matters, including applications to education and research funding schemes in Europe and collaboration with European partner institutions. We look forward to working with him to strengthen our exchange with Europe and enhance the role of the Brussels European Centre.
(International Affairs Planning Division)