GSICS Provided Education Finance and Administration Training to Ministry of Education Officers from Africa, Asia and Eastern Europe
August 1, 2017
Info
Keywords: Info, International relations, Collaborations, Education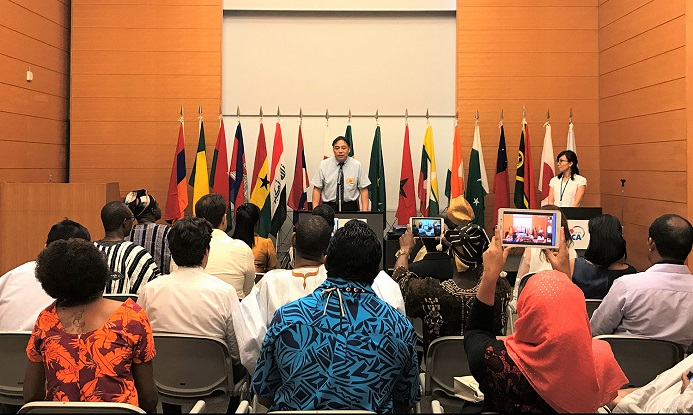 Kobe University's Graduate School of International Cooperation Studies (GSICS) provided a six-week training on "Education Finance and Administration: Focused on Basic Education Quality, Internal Efficiency and Equity" (Course Leader: Professor Keiichi Ogawa), to Ministry of Education officers from Asia, Africa and Eastern Europe from June 5th to July 14th, 2017.
The training was funded by the Japan International Cooperation Agency (JICA), and nineteen officers from sixteen countries, namely Armenia, Benin, Burkina Faso, Cambodia, Ghana, Iraq, Laos, Madagascar, Mali, Mauritania, Morocco, Myanmar, Niger, Pakistan, Samoa, and Vanuatu, participated in it. Participants included the advisor to the Minister of Education as well as directors and managers in the Central Ministry. The objective is to enhance knowledge and skills that would promote high quality basic education and reduce gender/geographical inequity through in-depth understanding of the education sector, education administration, and finance mechanism.
The training consisted of a series of lectures and workshops related to education finance and administration delivered by Kobe University professors and researchers. As part of the course work, participants produced an action plan to improve their countries' education system. Participants also visited prefectural and municipal level education boards, primary and secondary schools, and Naruto University of Education, and gained in-depth knowledge of the Japanese education system.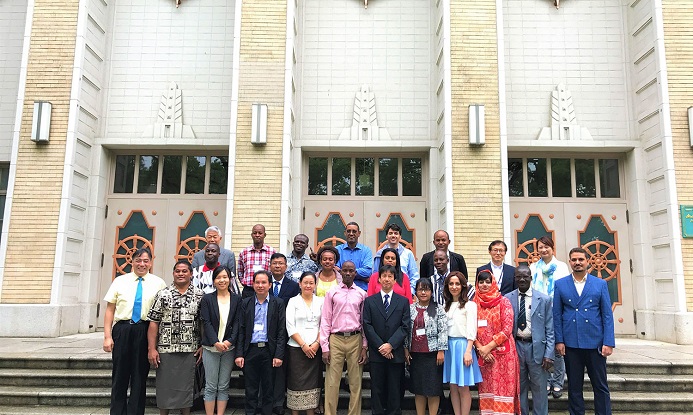 (Graduate School of International Cooperation Studies)