Visit from Vietnam Japan University
September 15, 2017
Info
Keywords: International relations, Collaborations
On August 9, a delegation from Vietnam Japan University led by Vice Rector Hoang Oanh Nguyen visited Kobe University. The group met with Professor INOUE Noriyuki (Executive Vice President in Charge of International Exchange) and Professor FUJITA Seiichi (Executive Vice President in Charge of Education). The meeting was also attended by Project Assistant Professor MAISAWA Tatsuya (Center for Asian Academic Collaboration).
Vietnam Japan University was founded in 2016 as a joint Vietnam-Japan education program. It was started after a joint declaration from the governments of both countries in 2010 to start a high-quality university in Vietnam with Japanese support, and it currently has six graduate programs. In September 2016, the opening ceremony was held in Hanoi, attended from Kobe University by Executive Vice President FUJITA Seiichi.
During the meeting, representatives from Vietnam Japan University introduced their graduate programs and future plans for classes. Kobe University members suggested research fields and programs for potential collaboration, and an active discussion took place. Vietnam Japan University aims to train individuals who will act as a bridge between Japan and Vietnam in the future. We look forward to further collaboration with this promising new university.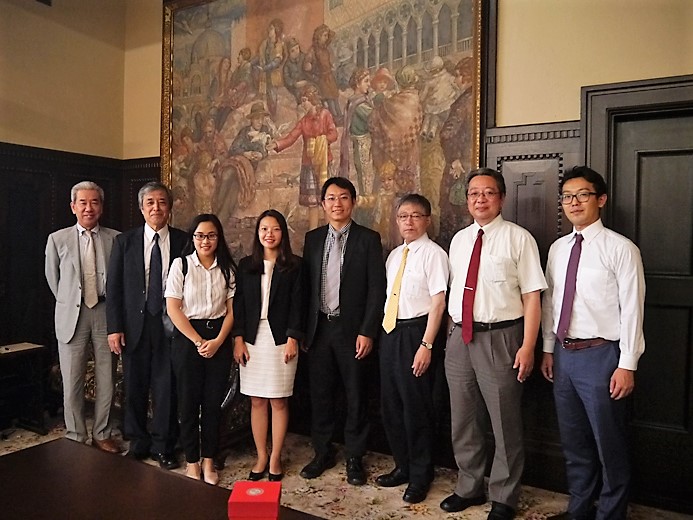 (International Affairs Planning Division)