Bilateral Kobe-Kiel Workshop held
October 4, 2017
Info
Keywords: Event, International relations, University partnerships
On September 18, Kobe University held the Bilateral Kobe-Kiel Workshop at Kiel University in Germany in collaboration with our partner institution Kiel University. Kobe University and Kiel University concluded an inter-university academic partnership on May 12, 2016, and we are actively involved in research exchange in the natural and social sciences. This workshop aimed to initiate and expand international joint research between our universities.
At the opening of the workshop, there were greetings from Professor INOUE Noriyuki (Executive Vice President in Charge of International Exchange) and Professor Lutz Kipp (President of Kiel University) who expressed their hopes for further international exchange in research and education between our institutions.
Researchers from both institutions presented cutting-edge findings in the two breakout sessions: nanoscience and international relations. Researchers from Charles University (Czech) and Adam Mickiewicz University (Poland) participated in the session on nanoscience, and discussed the future expansion of international joint research. Over 30 researchers and students from Kiel University participated in the workshop, and in both sessions the audience listened with interest and engaged in enthusiastic debates. 
In the closing section, the chair from each session gave an overview of their session, and spoke about participation in European research funding schemes, the acceleration of researcher and student exchange, and a vision for future exchange. Kobe University continues to promote cooperation in education and research with Kiel University and our other partner universities in Europe.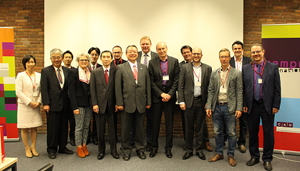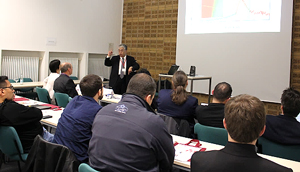 (International Affairs Planning Division)