The 3rd Annual International Conference on Applied Econometrics in Hawaii was held
October 11, 2017
Info
Keywords: Info, International relations, Collaborations
The Graduate School of Economics is actively submitting research papers to international academic journals and promoting international collaborative research in order to realize Kobe University's goal of becoming a world-class research university. The International Conference on Applied Econometrics in Hawaii is part of this initiative to promote research and it has become one of our Graduate School's flagship events. Collaboration with the United States is especially vital at the cutting-edge of economics research, and since the Honolulu Office of Kobe University was established last year our links with Hawaii have become more important. This year marked our third successful conference in Hawaii.
Attendees exchanged their academic papers before the conference, and panelists' debates were based on a close reading of the papers by each speaker. Research presentations were followed by debates, panel discussions and then questions from the floor, allowing for an in-depth debate of the research contents. The presentations, comments and discussions were all of a high standard, and this event was an opportunity for the participants to fuel their enthusiasm for research. The participants all stayed in the same hotel, fostering a friendly atmosphere, and we have great expectations for future international joint research.
At the start of the conference Professor Denise Eby Konan (Dean at the College of Social Sciences, University of Hawaii at Manoa) gave a keynote speech on "Assessing Variability of Photovoltaic Load Supply in Hawaii". From Kobe University six people attended: Professor NAKAMURA Tamotsu (Dean of the Graduate School of Economics), Professor HAMORI Shigeyuki (Graduate School of Economics), Professor KINUGASA Tomoko (Graduate School of Economics), Associate Professor KAMATA Isao (Graduate School of Economics), Associate Professor MIYAZAKI Tomomi (Graduate School of Economics), and Associate Professor MOTEGI Kaiji (Graduate School of Economics). They participated in active discussions throughout the conference. Two days before the conference started, Professor Nakamura, Professor Hamori and Professor Kinugasa visited the East-West Center in the University of Hawaii at Manoa and had a fruitful discussion about future research cooperation.
Further details of the conference are as follows.
Date: September 10 (Sunday) and 11 (Monday) 2017
Venue: Ala Moana Hotel (Honolulu, Oahu Island, Hawaii, USA)
Participating Universities: Xiamen University (China), National Taiwan University (Taiwan), Nanyang Technological University (Singapore), University of Hawaii at Manoa (United States), Kobe University (Japan)
Keynote address: Professor Denise Eby Konan (University of Hawaii at Manoa)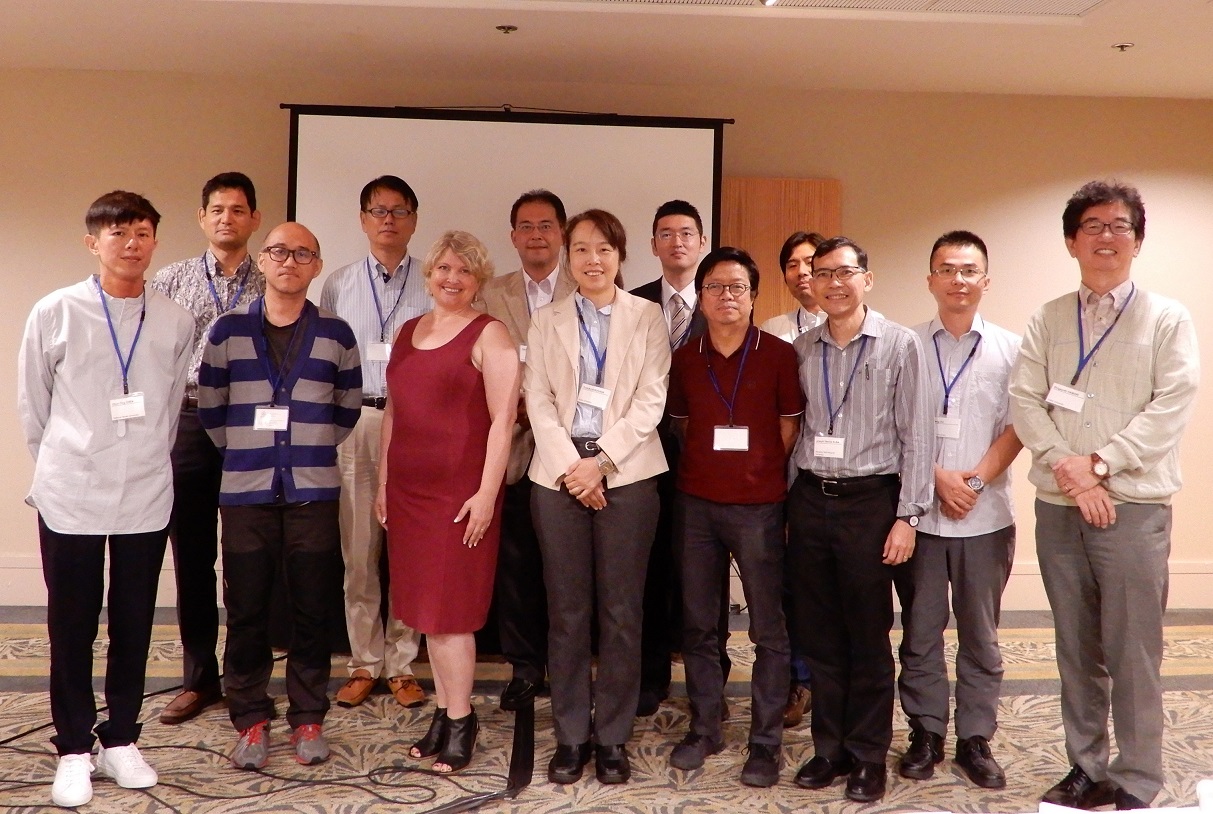 (Graduate School of Economics)