Conferral Ceremony of Doctor Honoris Causa held for Dr. Hans-Gert Pöttering
October 20, 2017
Info
Keywords: Event, Collaborations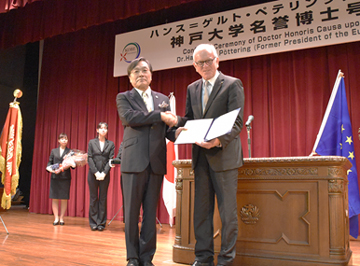 On October 16, at the Idemitzu Sazo Memorial Rokkodai Auditorium, Kobe University, His Excellency Dr. Hans-Gert Pöttering received a Doctor Honoris Causa from Kobe University. Dr. Pöttering was awarded the degree in recognition of his achievements during his time as President of the European Parliament, as well as his considerable contribution to education and research at Kobe University through the activities of the Konrad-Adenauer-Stiftung. 
To begin with, Kobe University President TAKEDA Hiroshi introduced Dr. Pöttering's accomplishments in his former role as President of the European Parliament, and his support of international exchange in higher education as the Chairman of the Konrad-Adenauer-Stiftung.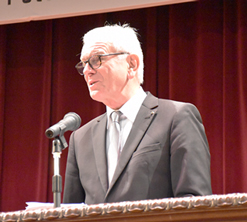 Following the degree conferral, Dr. Pöttering gave a memorial speech titled "Challenges for the European Union in a World of Insecurity". The speech dealt with issues the European Union is facing in this period of global instability such as immigration and refugee crises, and he emphasized that in these times, it is even more vital that the EU upholds its vision and principles. Approximately 100 students, staff and faculty from Kobe University attended the speech, and the following Q&A session saw active debates between Dr. Pöttering and members of the audience.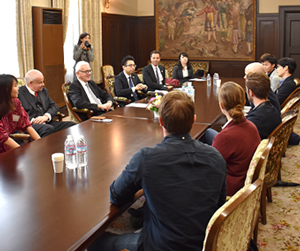 After the speech, Dr. Pöttering met with international students from Germany and Japanese students who had participated in a study tour to Germany organized by the Konrad-Adenauer-Stiftung. He encouraged the students to actively participate in international exchange, including study abroad opportunities.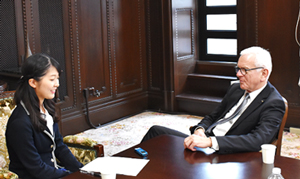 Finally, Dr. Pöttering was interviewed by a member of the Kobe University Student Ambassadors about receiving the Doctor Honoris Causa and his advice for Kobe University students.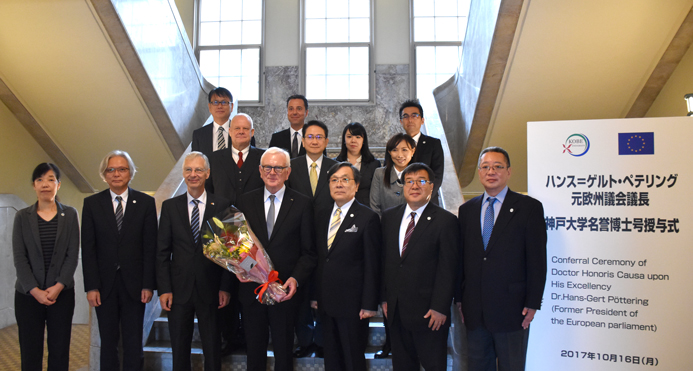 (International Affairs Planning Division)