The 10th Japan-China University Presidents' Conference
November 8, 2017
Info
Keywords: International relations, University partnerships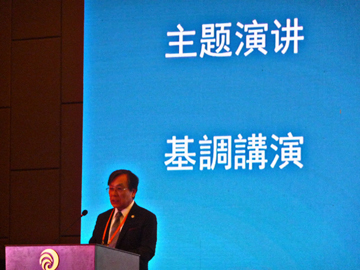 From October 19 to October 21 the 10th Japan-China University Presidents' Conference was held at Northeastern University in Shenyang, China. This conference has been held every two years in Japan and China since 2000, providing a forum for university presidents from China and Japan to gather and discuss their common agenda. Kobe University was represented at the conference by President TAKEDA Hiroshi, accompanied by Director of the Kobe University China Office Professor LUO Zhi-wei, Deputy Head of the International Affairs Planning Division TACHIBANA Kazuo, and China Office staff member HAN Yu.
The conference on October 20 began with a keynote speech from President Takeda representing the universities from Japan. The speech was titled "Internationalization of Japanese universities – from the perspective of exchange with Chinese universities" and included an introduction to Kobe University. This was followed by three sessions, each with a presentation from one Chinese and one Japanese university. Active debates took place in each session.
A Japan-China Student Forum was held in parallel with the Presidents' Conference and NOMA Takahisa (2nd year masters student at the Graduate School of Business Administration) attended as the representative from Kobe University. In total, 21 student representatives from Japanese universities and 16 from Chinese universities attended this forum. The forum was divided into three sessions, during which participants gave presentations in English and lively discussions took place.
The Student Forum ended with two presentations from Japanese and Chinese student representatives summarizing the forum contents. This was followed by closing addresses from the vice presidents of Tokyo University and Peking University in which they concluded that it had been a fruitful conference for Japanese and Chinese universities, expressed their hopes for further developments in future conferences, and thanked the event host Northeastern University for their warm hospitality.
We look forward to increased cooperation between Japanese and Chinese universities.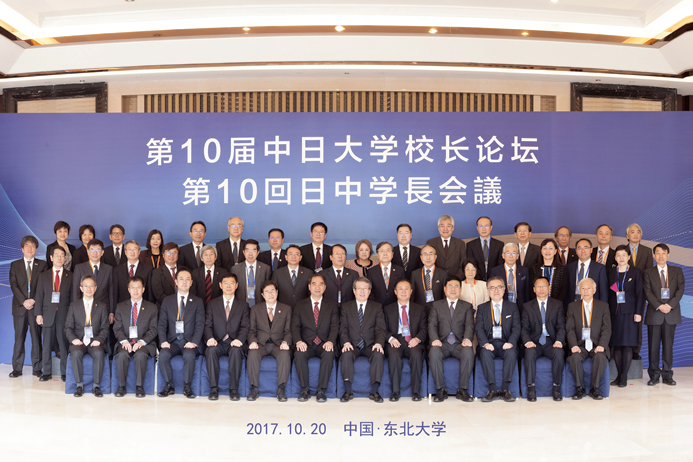 (International Affairs Planning Division)