Visit from China's Ministry of Science and Technology
December 7, 2017
Info
Keywords: International relations, Collaborations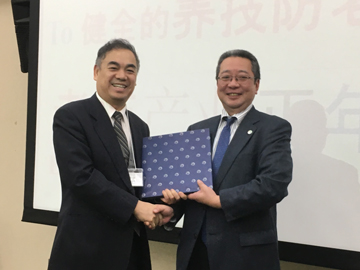 On November 16, a delegation of regional officials from China's Ministry of Science and Technology visited Kobe University to meet Professor INOUE Noriyuki (Executive Vice President in Charge of International Exchange) and Professor ODA Keiji (Vice President in Charge of Research Promotion). The meeting was also attended by Professor TONOMURA Shoichiro (Auditor), Professor HUANG Ling (Deputy Director of the Center for Asian Academic Collaboration) and Professor LUO Zhi-wei (Head of the China Office).
This event was part of a week-long visit to Japan as participants in the Sakura Science Program organized by the Japan Science and Technology Agency (JST).
The meeting began with greetings from Professor INOUE and a response from Professor JIANG Xiaoping (Ministry of Science and Technology, Department of International Co-operation, Division of Asian and African Affairs). This was followed by a general introduction to Kobe University, an overview of its research strengths and initiatives for industry-university collaboration, and an introduction to the University's initiative to create technology to support a healthy aging society. In the following Q&A session the questions covered numerous areas, including patents and the activities of the Kobe University China Office, and a lively discussion took place.
Kobe University is engaged in a variety of education and research exchange initiatives with universities in China. We hope that this visit will create further opportunities for collaboration in science and technology fields.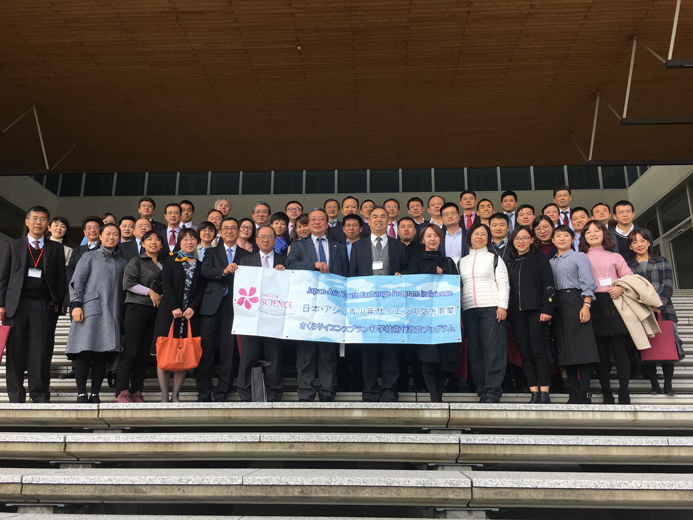 (International Affairs Planning Division)