President Takeda visits the Chinese Academy of Sciences and UCAS
February 15, 2018
Info
Keywords: Research, International relations, Collaborations, University partnerships, Centers & facilities
On February 7, Kobe University President TAKEDA Hiroshi visited the Chinese Academy of Sciences in Beijing. He was accompanied by Professor LUO Zhi-wei (Director of the Kobe University China Office) and Mr. TACHIBANA Kazuo (Deputy Head of the International Affairs Planning Division).
This visit comes after Dr. DONG Junshe and Dr. XU Tao, both Vice Presidents of University of the Chinese Academy of Sciences (UCAS), came to Kobe University and discussed expanding academic exchange between UCAS and Kobe University in December of last year. Following this, both sides prepared an Academic Exchange Agreement, and Kobe University representatives were invited to Beijing.
During President Takeda's visit to the Chinese Academy of Sciences he met with Professor DING Zhongli, President of UCAS. President Ding introduced UCAS, President Takeda gave a formal greeting, and Professor Luo introduced Kobe University. President Ding showed great interest in the Research Project for Membrane Technology at the Organization for Advanced and Integrated Research, asking many questions and making observations. The meeting concluded with both presidents expressing their wishes that exchange between our institutions would encourage further academic exchange between Japan and China. This was followed by a signing ceremony for the Inter-University Academic Exchange Agreement.
The day before this visit, the Kobe University delegation were shown an exhibition on education at UCAS, and given a tour of the Sino-Danish Center for Education and Research (SDC). They were introduced to the history of the Chinese Academy of Sciences and UCAS, the organization of the SDC, and recognized the great potential of UCAS.
We hope that this visit will further strengthen exchange in research and education between our institutions.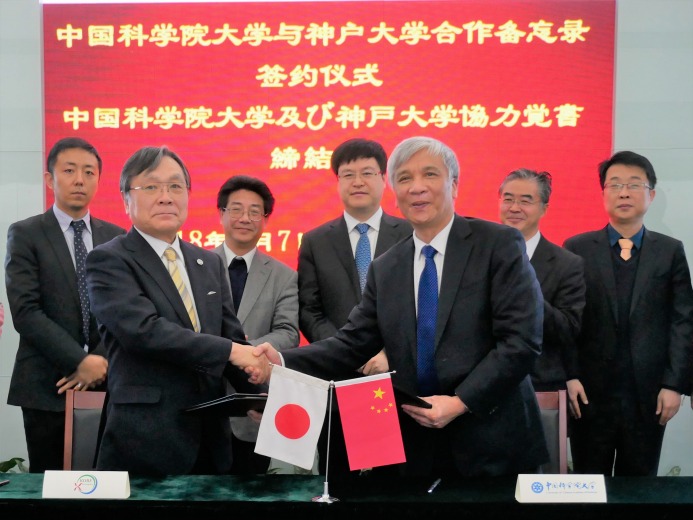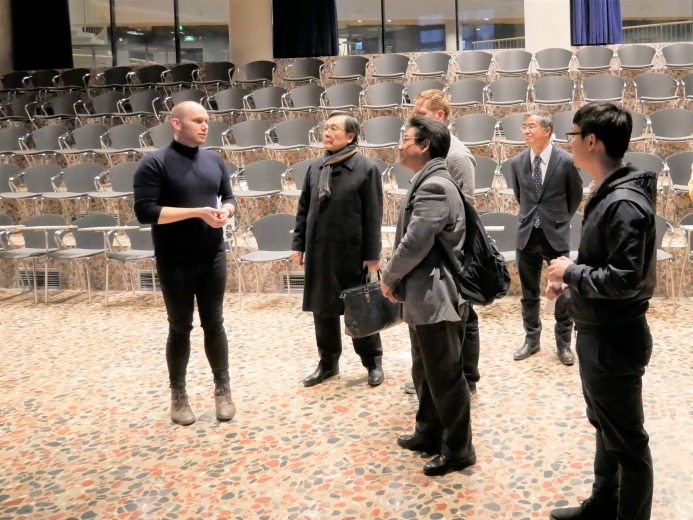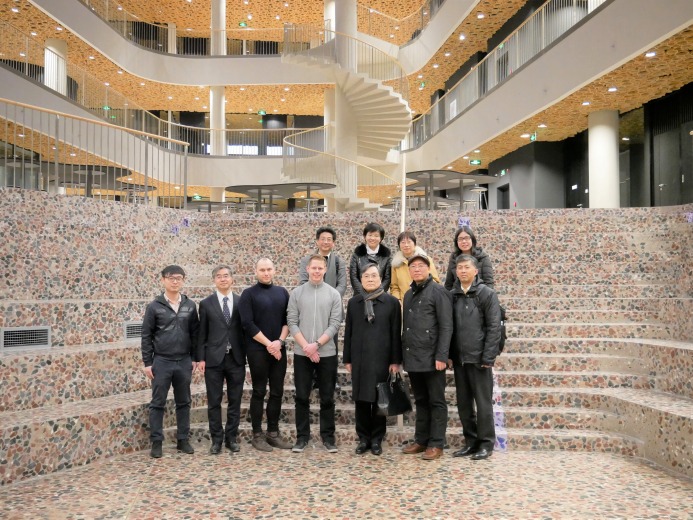 (International Affairs Planning Division)