Visit from Indian school officials
March 6, 2018
Info
Keywords: Info, International relations, Natural sciences, Mathematics
On March 1, three education coordinators and consultants for secondary education in India visited Professor SAITO Masahiko (Vice President in charge of Liberal Education and Mathematical and Data Sciences). The meeting was attended by Mr. Gunasekaran Vetrichelvan (Correspondent, Vetri Vikaas Public School); Ms. Roshni Selvam (Co-ordinator, Vidyaa Vikas International School); Mr. Aditya Sinh Jhala (Consultant, Gourangaa Consulting); Mr. SHIMADA Mitsuki (Director, International Affairs Promotion Department), Mr. KIMURA Hirotaka (Educational Exchange Coordinator) and Ms. ARAMAKI Yukiko (Educational Exchange Planner), from the Hyogo International Association; and from Kobe University by Professor TSUBAKI Motonari (Dean, Graduate School of Science) and Professor FUKUYAMA Katushi (Graduate School of Science).
During the meeting, representatives from Kobe University explained the University and our Graduate School of Science, and introduced the Center for Mathematical and Data Sciences established in December last year to study AI, IoT and big data. The participants also discussed training globally-oriented human resources in mathematics and data sciences, mathematics and science education in Indian secondary education, and training specialists in IT and medicine.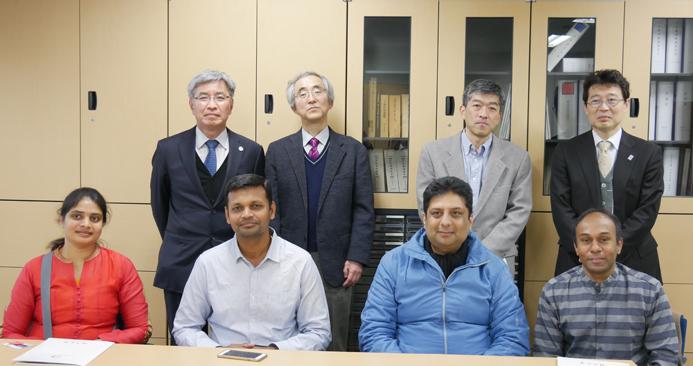 Following this discussion, Professor FUKUYAMA gave the delegation a tour of the Department of Mathematics classrooms in the Faculty and Graduate School of Science, the common spaces and library, and Professor KOBORI Yasuhiro (Molecular Photoscience Research Center) introduced the Center and its activities and showed them the laboratories.
Finally, the delegation visited the Center for Membrane and Film Technology (the only integrated research base of its kind in Japan) and Professor MATSUYAMA Hideto (Center Director) explained the desalination process for seawater as they toured the Center's laboratories.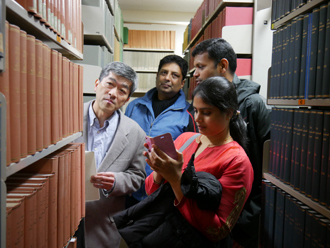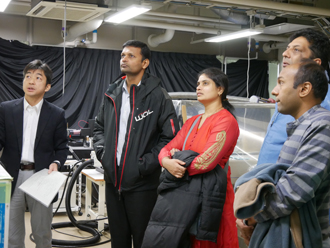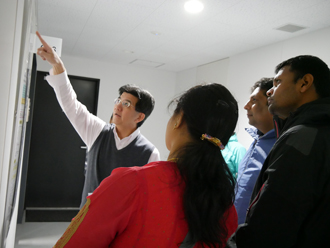 Kobe University will continue to strengthen collaboration through interpersonal exchange and joint research with the aim of expanding exchange between India and Japan.
(International Affairs Planning Division)