GSICS Research Team Presented Research Findings in Asia-Pacific Regional Early Childhood Development (ECD) Conference held in Nepal
June 19, 2018
Info
Keywords: Info, Research, Education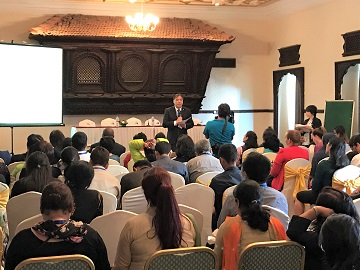 Professor Keiichi Ogawa from the Graduate School of International Cooperation Studies (GSICS) and his research team delivered a research presentation on sustainable financing mechanisms for Early Childhood Care and Education (ECCE) at the 2018 Asia-Pacific Regional Early Childhood Development (ECD) Conference held in Kathmandu, Nepal from June 5th to 7th, 2018. This international conference was held for high-level officials from the Ministry of Education and other ministries responsible for ECD in the Asia-Pacific region, as well as education and health experts from international organizations, NGOs and academia. His Excellency K. P. Sharma Oli, Prime Minister of Nepal delivered an opening remark of the conference.
The GSICS research team presented research findings and policy recommendations based on the comparative analysis of three target countries, namely Cambodia, Lao PDR and Viet Nam. Vigorous discussions took place among participants in the conference on how to achieve the Sustainable Development Goals (SDGs) aimed to ensure that all girls and boys have access to quality early childhood development.
This research was jointly undertaken with UNESCO education experts. It is supported financially by the Ministry of Education, Culture, Science, Sports and Technology (MEXT) of Japan. The GSICS will continue this joint research this year, and the research team led by Professor Ogawa will conduct further analysis on ECCE financing in the three countries under the umbrella of MEXT/UNESCO in conjunction with UNESCO Regional Bureau for Education in Asia and the Pacific (UNESCO Bangkok).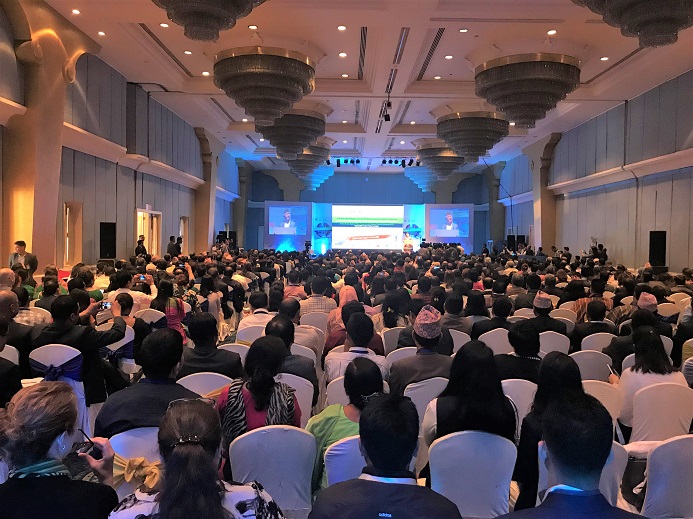 (Graduate School of International Cooperation Studies)