Visit from Tianjin University
July 9, 2018
Info
Keywords: International relations, Collaborations, University partnerships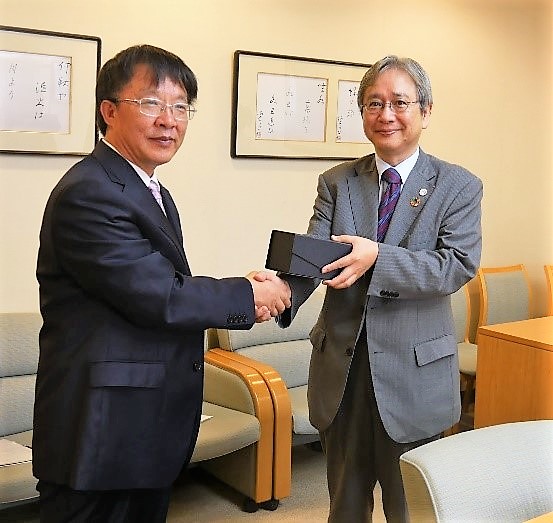 A delegation from Tianjin University led by Professor Zhang Fengbao (Vice-President) visited Kobe University on June 27 and met with Professor Matsuto Ogawa (Executive Vice President in Charge of Research and Industry-University Collaboration). The delegation members also comprised Director Shang Yuguan (Office of Logistics Service), Professor Liu Gang (Vice Dean of the School of Architecture), Deputy Director Li Dachao (Office of Human Resources), Professor Liu Qingling (Vice Dean of the School of Environmental Science and Engineering) and Section Chief He Yuanyuan (Office of International Cooperation). From Kobe University, the meeting was attended by Professor Lin Huang (Vice-Director of Asian Academic Collaboration), Professor Zhi-wei Luo (Director of the Kobe University China Office) and Professor Yuping Sun (Graduate School of Engineering).
Tianjin University was founded in 1895 as one of China's first modern higher education institutions, and it is now a national university with 3 campuses and 33,000 students. It is located in Tianjin, a thriving port city that has a sister city agreement with Kobe. Tianjin University is particularly strong in engineering subjects such as architecture, materials science, and mechanical engineering. Kobe University's Graduate School of Engineering concluded an academic exchange agreement and memorandum of understanding for student exchange with Tianjin University's School of Architecture in 2014, and our institutions have been involved in multiple collaborative projects as well as student and researcher mobility.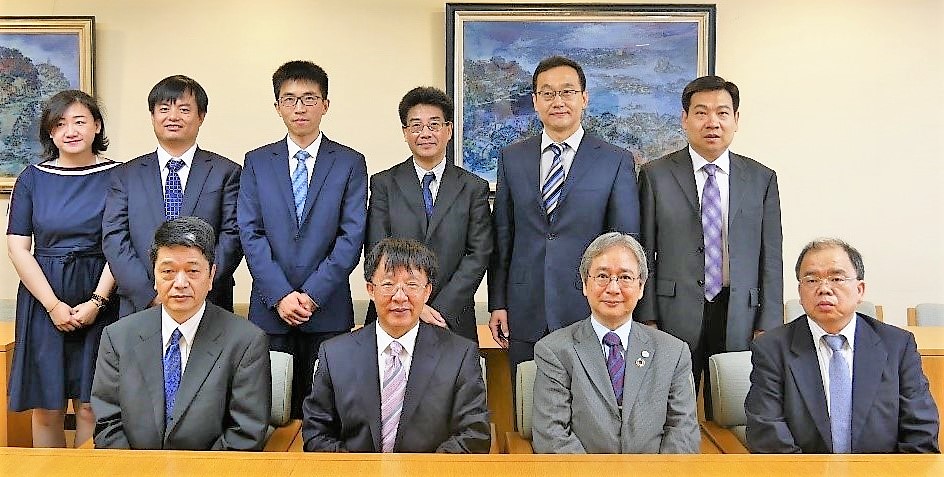 The meeting began with words of welcome from Executive Vice President Ogawa, followed by introductions to Tianjing University and Kobe University. Both sides talked about the numbers of exchange students, English-taught courses at their institutions, and plans to internationalize further. The participants discussed initiatives to strengthen existing exchange between our institutions in the field of engineering, such as faculty mobility and double degree programs, as well as a proposal for an inter-university academic exchange agreement in order to increase opportunities for exchange.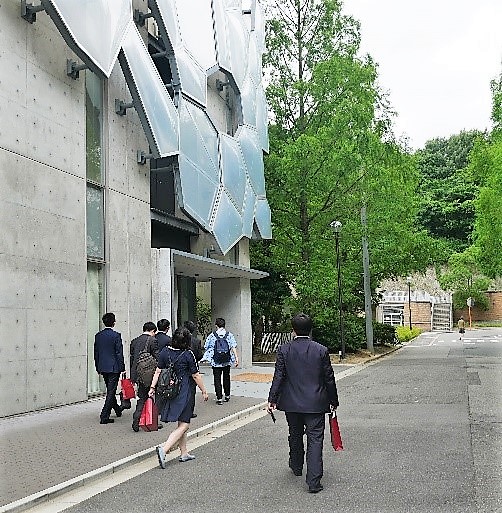 Following the meeting, Professor Luo gave the delegation a campus tour, including an introduction to the Center for Membrane and Film Technology in the Graduate School of Engineering. Based on this fruitful visit, we look forward to enhancing our partnership with Tianjin University, as well as other universities in China and Asia.
(International Affairs Planning Division)