Kobe University Study Program 2018 was held
August 9, 2018
Info
Keywords: International relations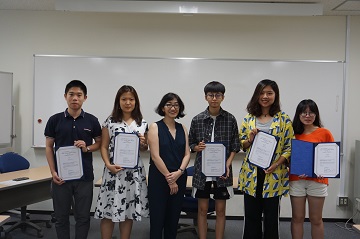 Kobe University Center for International Education held a two-week summer program, from July 16th to 28th, for Chinese students who are interested in studying in Japan.
This program provided opportunities to learn about Japanese culture and history, the education provided at Kobe University, and its location. 
Participants took Japanese classes in the morning. In the afternoon, they attended special lectures specially designed for program participants, as well as experiencing several regular classes along with Kobe University students.
The lectures were given by professors of the Graduate Schools of Law, Economics, Humanities, Engineering, International Cooperation Studies, and the Research Center for Urban Safety and Security. Thanks to their cooperation, we were able to implement a diverse program throughout the entire university. 
Interacting with Kobe University students and experiencing campus life was one of the purposes of the program. At a meeting with exchange students, they discussed their reasons for having chosen to study at Kobe University, how to prepare for graduate school entrance examinations, and life in Japan as an exchange student.
A seminar by a graduate was also held, where she shared with participants her experiences of studying at Kobe University, job hunting, and working in Japan.
We planned several field trips in order to help them develop a better understanding of Japanese history, culture, and the location of Kobe and the Kansai region. These included visits to Fushimi Inari Taisha, Kiyomizu Temple, Himeji Castle, Osaka History Museum, NHK Osaka, the Disaster Reduction and Human Renovation Institute, and the Riken Center. 
On the last day of their stay in Japan, we arranged for them to stay at a Japanese hotel with a hot-spring, where they were able to enjoy Japanese hospitality. 
At the end of the program, a certificate was awarded to each participant. We sincerely hope that their experience of this program has increased their motivation to study in Japan.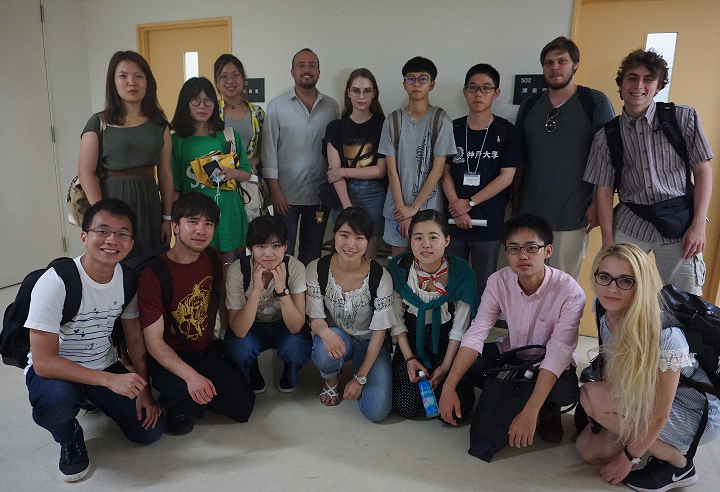 (Program Coordination Section, Center for International Education)