Kobe University Newsletter "Kaze" Vol. 5
October 12, 2018
Info
Keywords: Info, International relations, Students, Education, People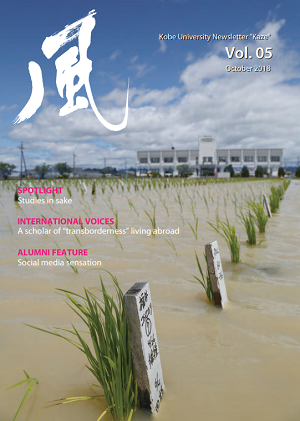 We are excited to announce that the fifth issue of our English-language newsletter "Kaze" is now available to read and download here.
In "Kaze" Vol. 05 we cover the latest news and features on research, education, and international activities at Kobe University. This issue includes a collaboration with a local brewery to pass on Kobe's sake traditions to the younger generation, how to use video footage to prevent flood disasters, and two new overseas liaison offices in Europe and Asia.
We hope you find it an interesting and enjoyable read.
You can read previous issues of "Kaze" along with other English-language publications here:
Institute for Promoting International Partnerships - Publications
(International Affairs Planning Division)