Kobe University Photo Contest – Winners Announced!
November 20, 2018
Info
Keywords: Students, Arts, Culture, media & publishing
Thank you to everyone who submitted entries to the photo contest! We received a lot of photos - 86 entries for the "Campus scenery" theme, and 213 for the "Shindai Uribo" theme.
It was very hard to choose from so many amazing photos, but the judges have made their decision. And the winners are…
Campus scenery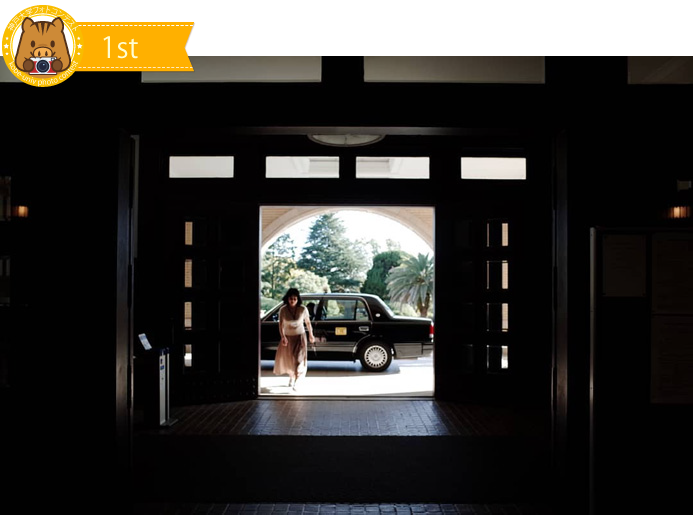 Like a scene from a movie
At the entrance to the main building, the heart of Kobe University, a woman alights from a taxi… with a beautiful and dramatic contrast between light and dark, this work takes first place in its category!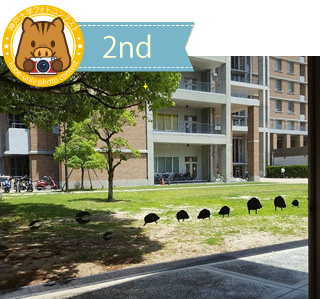 Do you know where this is?
The silhouettes of wild boar walking across the lawn. How on earth did they take this shot? The judging panel finally understood when they visited the site of this photo.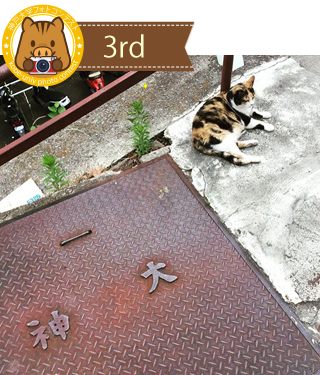 The idol of Kobe University!
The Kobe University cat Gomez next to a manhole cover with the characters "神大"(Kobe University). At the top left of the photo you can glimpse a row of scooters, an essential part of the commute to this mountain campus. This charming photo captures the essence of Kobe University campus life.
Shindai Uribo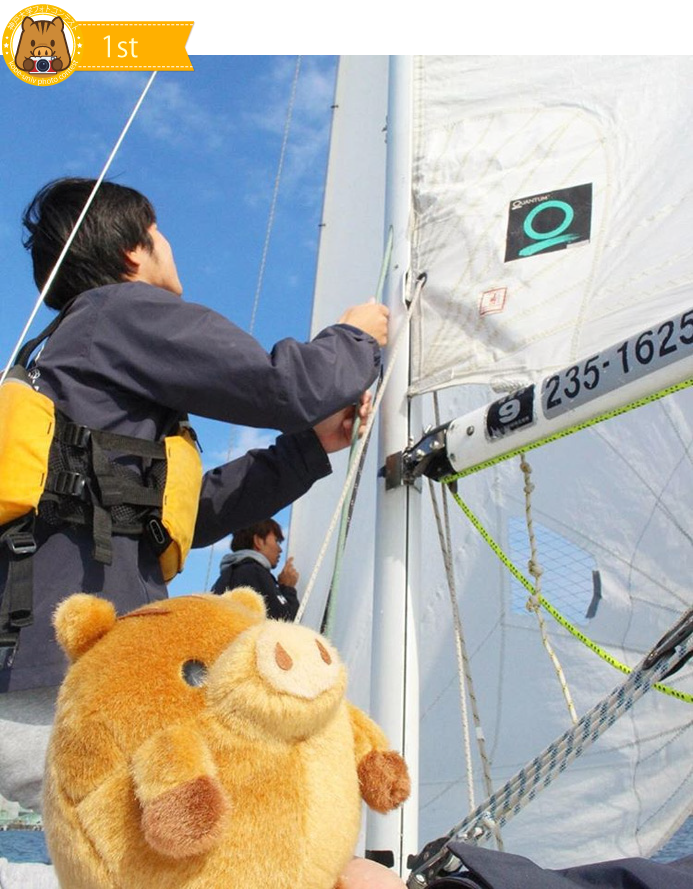 Sailor Uribo!
Shindai Uribo takes the position of mastman in the Kobe University Offshore Sailing Club.
Uribo might look cute and fluffy, but perhaps our mascot has hidden strength?!
This photo took first prize in its category for its fun and lively atmosphere.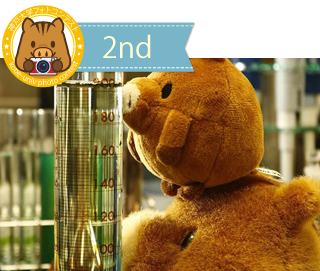 Academic Uribo!
Uribo and mini Uribo working hard on a lab experiment. "So this is a meniscus…" The Uribo piggyback(?) pose is very cute, and the blend of colors is beautiful.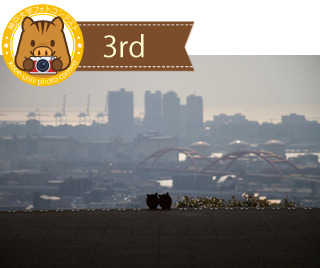 Romantic Uribo!
The Centennial Hall at sunset. What a romantic silhouette. This is a photo with depth and a feeling of wistfulness.
***
Congratulations to all the winners and thank you for your amazing photos! Don't stop taking photos of Kobe University – and remember to tag them with "#kobeuniversity", "#神戸大学"and「#神大うりぼー". We'll be introducing a few more great entries later – watch this space.
(Communications Division)