Kobe University's GSICS conducted JICA Training on Education Finance and Administration to Ministry of Education Officers in Developing Countries
Dec 26, 2013
Kobe University's Graduate School of International Cooperation Studies (GSICS) provided a six-week training program to officials from the Ministry of Education (MOE) in Burkina Faso, Chad, Cote d'lvoire, and Haiti from early November to mid-December, 2013. This training was led by Professor Keiichi Ogawa and focused on education finance and administration, with special attention to issues related to basic education quality, internal efficiency, and equity. This training was funded by Japan International Cooperation Agency (JICA) and conducted in French.
Throughout the training, the MOE officials participated in seminars, workshops, and field visits to the Ministry of Education (MEXT), JICA Research Institute, prefectural/municipal education boards, and primary and secondary schools in Japan, in order to gain further knowledge on the Japanese education finance and administration as well as current practices in Japanese education.
The MOE participants learned project design matrix (PDM) and prepared action plan reports to improve the basic education system in their countries. By the end of the training, the participants presented their individual action plans at Kobe University, with plans to implement and apply them to the area of education reform back home.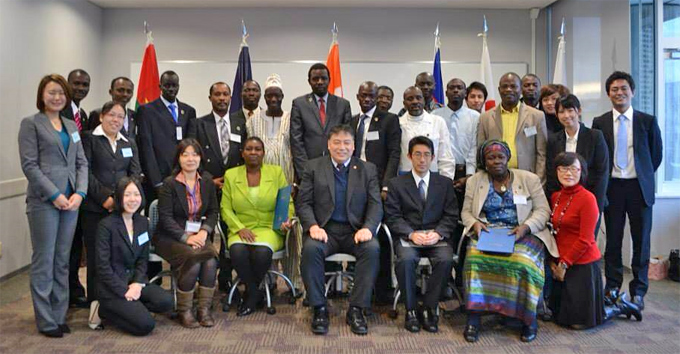 Related link:
(Graduate School of International Cooperation Studies)