School of Medicine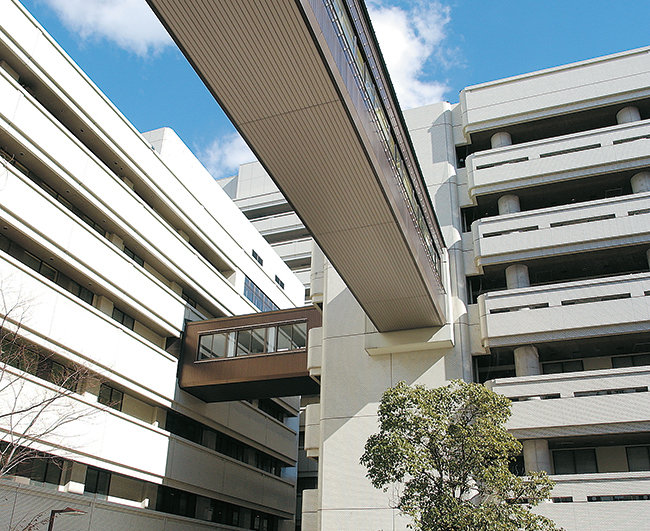 At a glance
1690

Undergraduates enrolled

517

Graduates enrolled

53

International students enrolled

219

Faculty members
The School of Medicine consists of the Faculty of Medicine and the Faculty of Health Sciences. The Kusunoki Campus-based Faculty of Medicine emerged from the re-organization of the Prefectural Technical College of Medicine established in 1944, which subsequently became the Hyogo Prefectural College of Medicine (1946), and the Kobe Prefectural College of Medicine (1952).
It provides students with opportunities to acquire knowledge of medical ethics as well as basic clinical and medical techniques, while encouraging them to be competent, conscientious medical doctors.

The Myodani Campus-based Faculty of Health Sciences was born from the School of Nursing attached to the Hyogo Prefectural College of Medicine, which was originally established in 1959. The Department has 4 major courses: Nursing, Medical Technology, Physical Therapy and Occupational Therapy.
Undergraduate Program
Medicine
Lectures are given by faculty members of the Graduate School
Health Sciences
Nursing
Medical Technology
Physical Therapy
Occupational Therapy
Basic Allied Medicine
Address
Faculty of Medicine
7-5-1 Kusunoki-cho, Chuo-ku, Kobe 650-0017 Japan
Tel. +81(0)78-382-5111
E-mail: sousyoi@med.kobe-u. ac.jp
http://www.med.kobe-u.ac.jp/en/
Faculty of Health Sciences
7-10-2 Tomogaoka, Suma-ku, Kobe 654-0142 Japan
Tel. +81(0)78-792-2555
E-mail: kyoumu@ams.kobe-u. ac.jp
http://www.ams.kobe-u.ac.jp/index_e.html
* To avoid spambots, we have inserted a space before "ac.jp". Please delete the space when you email us.