Graduate School of Law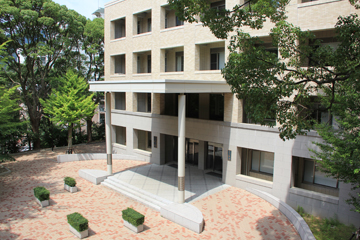 At a glance
828

Undergraduates enrolled

330

Graduates enrolled

72

International students enrolled

61

Faculty members
Through their systematic and in-depth curricula, the Department of Legal Studies and the Department of Political Science endeavor to provide students with the most current academic knowledge in the areas of law, political science, international relations, and political and diplomatic history.
In so doing, we intend to develop future scholars in these fields, while fostering a culture in which professionals trained in these departments will acquire the complex problem-solving skills necessary to maintaining a competitive edge in society. Moreover, we also strive to provide continuing education to current legal professionals and others with work experience, who face new challenges on a daily basis in this rapidly changing society.
The Department of Professional Legal Education (Kobe University Law School) aims to train knowledgeable and skillful lawyers for the future by providing students with a carefully systematized curriculum for advanced legal expertise. In recent years, Kobe University Law School has attained one of the highest bar exam success rates in Japan: On the basis of the bar exam record from 2006 to 2011, Kobe University Law School ranked fifth out of 74 law schools in Japan.
Professional Degree Program
Professional Legal Studies
Professional Transaction Law
Professional Public Law
Advanced Legal Areas
Doctoral Program
Academic Legal Studies
Academic Transaction Law
Academic Public Law
Theory and History of Law
Political Science
Political Theory
International Policy Analysis
Analysis of Contemporary Politics
Address
2-1 Rokkodai-cho, Nada-ku, Kobe 657-8501 Japan
Tel. +81(0)78-803-7232
E-mail: law-kyomu-gakubu@office.kobe-u. ac.jp
http://www.law.kobe-u.ac.jp/english.html
* To avoid spambots, we have inserted a space before "ac.jp". Please delete the space when you email us.