Kobe University Brussels European Centre held a workshop titled KUBEC IR Research Seminar 2014
September 18, 2014
Info
Keywords: Info, International relations
On June 22 and 23, a workshop titled KUBEC IR Research Seminar 2014: A Follow-up Workshop of the Kobe Sakura Mtg. was held at the Kobe University Brussels European Centre. Faculty members and graduate students from the Graduate School of Law at Kobe University and the Department of Government at the University of Essex who major in International Relations and Comparative Politics gathered together to present and discuss their research findings.
The first workshop was held in September 2011 and this workshop is the fourth in the series. The seminar aims to promote collaborative research within the fields of International Relations and Political Science. The distinctive feature of the workshop is its matching function between Japanese and foreign scholars and students who share the same research agenda, and to encourage them to write joint papers. The achievements have been published in international journals.
Coming workshops will be held in November 2014 and May 2015 in Kobe, Japan.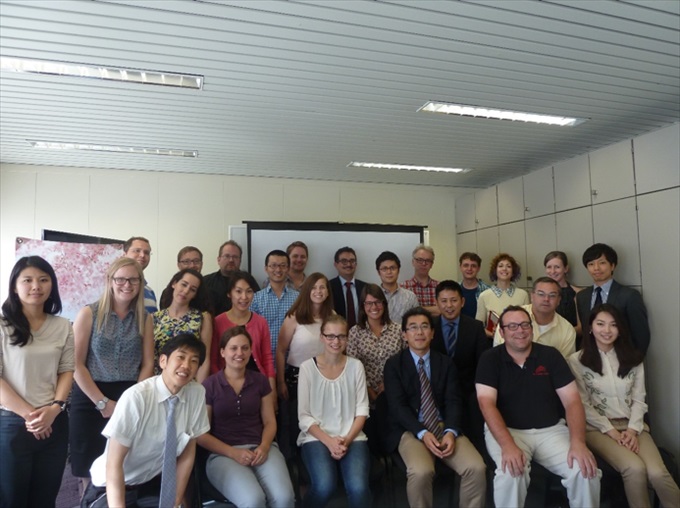 (Graduate School of Law)