President Fukuda Paid a Courtesy Visit to the Rector of Charles University in the Czech Republic
On 16 October President FUKUDA Hideki paid a courtesy visit to Professor Tomáš Zima, Rector of Charles University in the Czech Republic, one of Kobe University's partner universities.
Established in 1348 by Charles IV, Charles University is the oldest and best university in central Europe. In 2006, Kobe University and Charles University reached both an inter-university academic exchange agreement and a student exchange agreement, and every year one or two students have participated in the exchange programme. Kobe University officials attending the meeting included Professor TAKEDA Hiroshi, Executive Vice President in charge of Research, and Professor YUI Kiyomitsu, Executive Director of the Centre for EU Studies. They discussed exchange opportunities between the two universities. Charles University is considering establishing a new educational programme together with other European universities, and Rector Zima expressed hopes that Kobe University will participate in the programme as a partner university. He also said that the university intends to expand exchanges with Kobe University, and is also considering increasing the number of students studying under the exchange programme, as well as conducting a joint degree programme. Kobe University officials appreciated these proposals and agreed to further collaboration with Charles University.
Kobe University will continue to strengthen its ties with Charles University and to expand its network in Europe.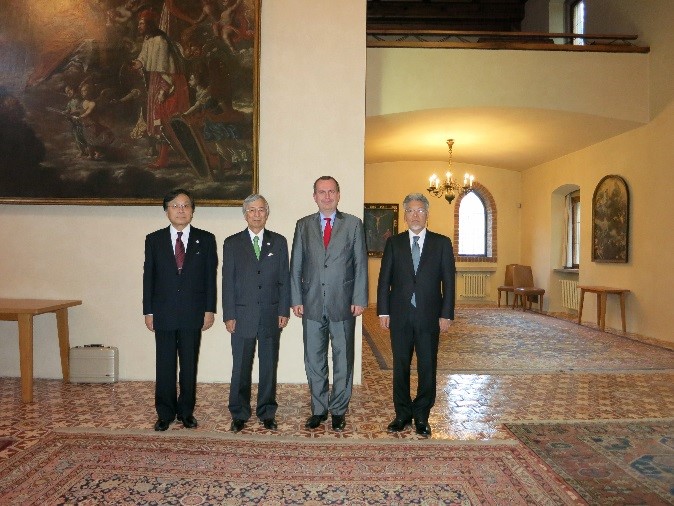 (International Affairs Planning Division)