Chinese University Student Delegates from the JENESYS2.0 Programme Visit Kobe University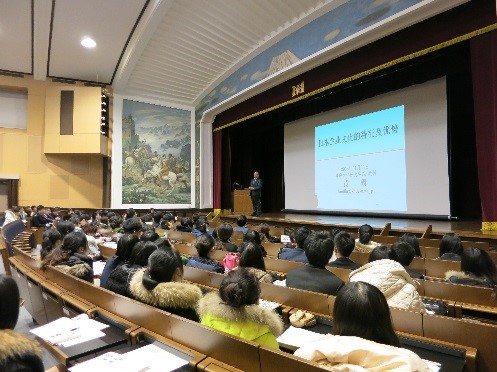 On January 23, a delegation of 90 university students and 7 staff members from China visited Kobe University. This is the 18th delegation from the JENESYS2.0 Programme, the successor to the original JENESYS Programme (Japan-East Asia Network of Exchange for Students and Youths) led by the Japanese Government since 2007. The purpose of the visit was to promote a multifaceted understanding of Japan as well as friendly relations between Japanese and Chinese youth. The programme was organized by the Japan-China Friendship Center for students studying Economics or Business Administration at Chinese universities.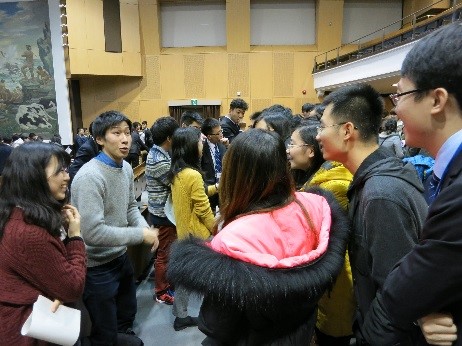 The meeting opened with speeches by Professor FUJITA Seiichi, Executive Vice President in charge of Education, and Mr. Wang Zhanqi, head of the Chinese delegation. An introduction about the characteristics of Kobe University was also provided to the delegates. It was followed by two lectures: "Japanese Economy at a Crossroads" by Professor YOSHII Masahiko from the Graduate School of Economics, and "Characteristics and Strengths of Japanese Corporate Culture" by Professor HUAN Lin from the Graduate School of Business Administration. Participating students listened to the lectures intently. A Q&A session that took place after the lectures was extended so that there was time for the many student inquiries and opinions. An exchange meeting, "Studying at a University: Towards Our Future," was also held between the Chinese students and those at Kobe University studying Economics and Business Administration. An active exchange of opinions took place and the hall was filled with excitement. Discussion topics ranged from their specialized academic fields to their everyday student lives. The visit became a precious opportunity for the students to feel familiar with each other's cultures and customs.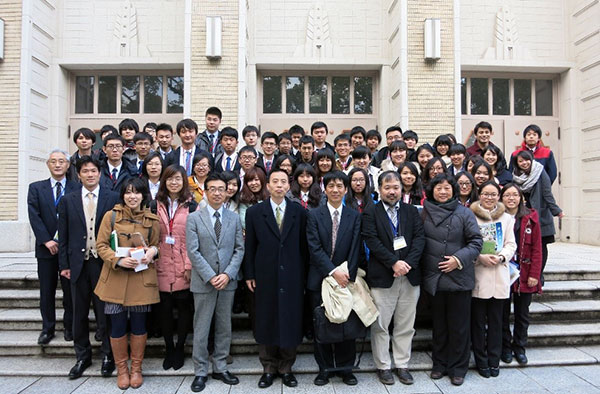 (International Affairs Planning Division)