JEUPISTE Academic Workshop was held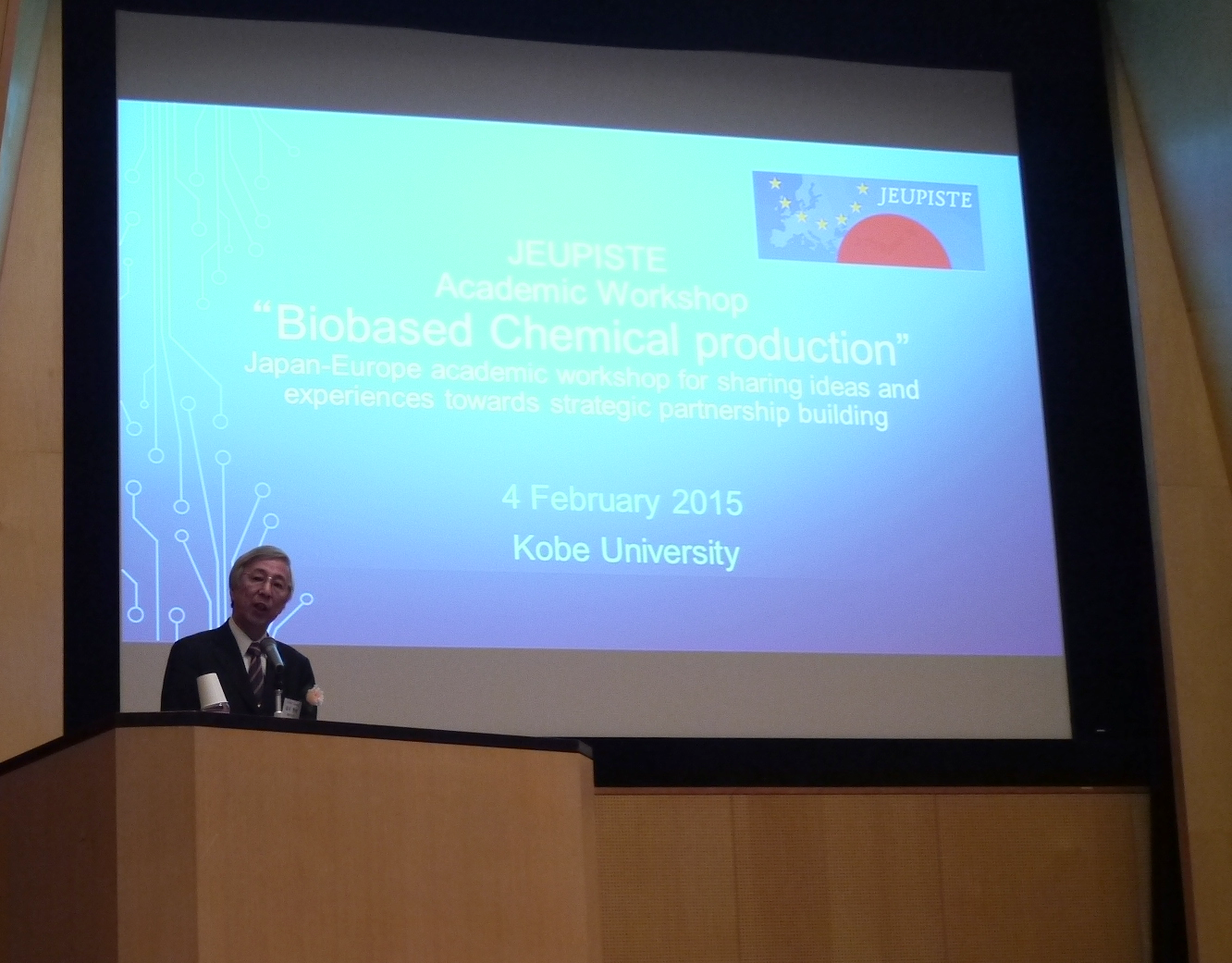 On 4 February, a JEUPISTE academic workshop titled "Bio-based Chemical Production" - Japan – Europe academic workshop sharing ideas and experiences towards strategic partnership building - was held at Kobe University. It was a part of the 6th International Symposium of Innovative Bioproduction Kobe (iBiok) and was attended by 120 people.
The workshop opened with a speech by the President of Kobe University, Dr. FUKUDA Hideki. Dr. ICHIOKA Toshiyasu, Project Manager, EU-Japan Centre for Industrial Cooperation, followed with an outline of JEUPISTE, and Dr. Tom Kuczynski of EU Delegate to Japan introduced Horizon 2020 as well as a recent biotechnology initiative, Bio-Based Industry (BBI). Research projects were then discussed by the following: Associate Professor OGINO Chiaki of Kobe University, Dr. Florian David, Charmers University of Technology, Professor OGAWA Jun of Kyoto University, and Dr. Esther Vazquez Gomez of CIBER BBI, Spain. Professor Ogino also discussed his collaborative project with Asian countries as an example of an international research project that could be extended to Europe. Dr. Xiaoli Liu of Nagase Co., Ltd., Japan, and Mr. Bas Melssen, Novozymes Malaysia, provided an industry perspective, in particular, global industry, which led to a discussion of Japan-Europe academia-industry collaboration.
(International Affairs Planning Division)