Student Exchange Forum in Europe: "Looking Ahead" held in Brussels, Belgium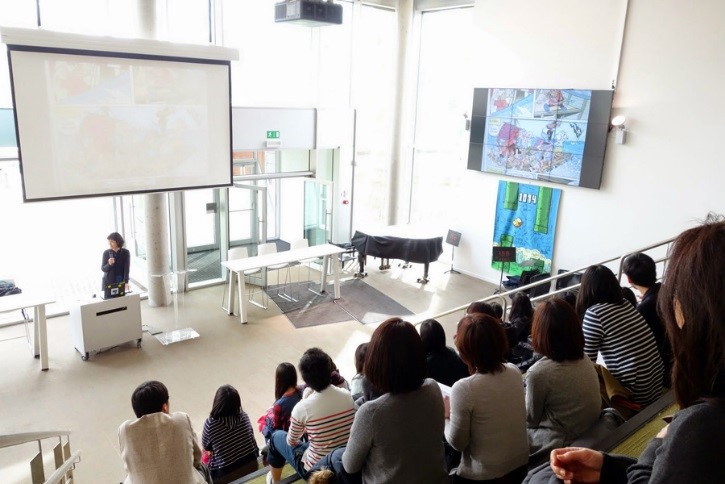 On March 7th, a student exchange forum was held at the International School of Brussels(ISB) campus in Brussels, Belgium. It was co-organized with ISB, the oldest and largest English-speaking school in Belgium. The forum was open to the general public and attended by many of the students' parents and guardians.

At the forum, Professor IWAMOTO Kazuko (Graduate School of Intercultural Studies) gave a keynote speech titled "The Appeal of Belgian and French Manga (BandeDessinée) and Their Reception in Japan: Tintin and Astérix". Utilizing examples from her latest research findings, Professor Iwamoto lectured on manga culture,which is considered an art form in Belgium.

This speech was followed by a collaborative exchange forum session between highschool and university students. Among the participants were Japanese students from ISB High School and Kobe University students studying abroad in Europe or visiting Europe on the EU Cultural Training Program. Taking the theme "Viewing Japan From the Outside", students were split into six groups, with one of the following topics assigned to each group: a global perspective, how the world sees Japan,technology, media, education, and gender. A lively discussion took place among the students.

Before the forum took place, the high school and university students had contacted each other through the Internet, researched themes they found interesting, and shared information with each other. Based on this prior interaction, they were able to exchange opinions at the forum that resulted in a deeper discussion of the issues. After the group sessions, each group was represented by an ISB student, and they summarized their discussions using PowerPoint presentations. This was followed by an open debate. Participants were impressed by the clarity and informative content of the ISB students' slides, their ability to summarize information in a short time, and their high presentation skills. ISB students were warmly applauded by the attendees of the forum.

ISB promotes education focused on self-expression: students are encouraged to think for themselves and express their views and opinions in their own words. "I was stunned at the level of ability demonstrated by the ISB students who are being educated in an English-language environment and possess high discussion skills," said one of the Kobe University students. One of the ISB students commented: "Summarizing what had been discussed in the group by ourselves was a challenging task. But with great advice from Kobe University students, we were able to structure our presentation." The forum produced a mutually fruitful exchange.

The forum ended on a high note with closing remarks by the forum coordinator, Ms. ISHIDA Mariko. An alumna of Kobe University Graduate School of Cultural Studies, Ms.Ishida has been serving as a teacher as well as an academic and career advisor at ISB High School for many years.

Her speech was followed by an opinion exchange meeting accompanied by a light meal.ISB students, Kobe University students, parents and guardians of the students,and faculty and staff members actively discussed a variety of topics, including the challenges of entering Japanese universities while being educated overseas.

There are high expectations for successful mutual collaborative activities between Kobe University and international schools overseas in the future.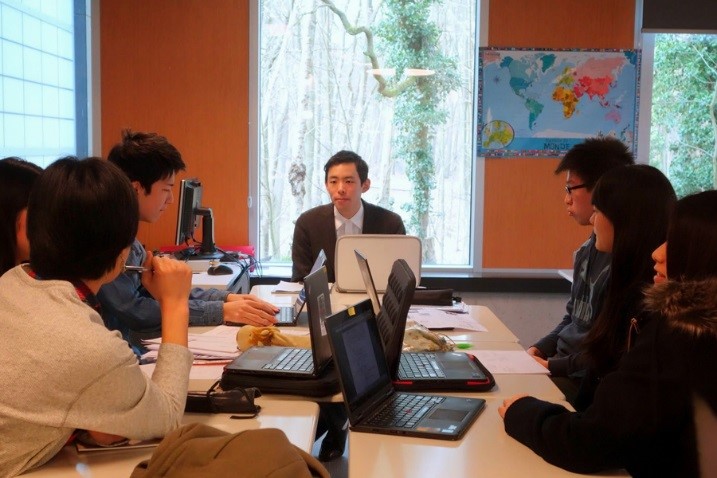 (Institute for thePromotion of Higher Education, Office of Global Education, Kobe UniversityInternational Student Center, Kobe University Career Center)