Horizon 2020 seminar held at Grand Front Osaka
October 15, 2015
Info
Keywords: Info, International relations
On September 30, the Japan-EU Partnership in Innovation, Science and Technology (JEUPISTE) project hosted an information dissemination seminar on Horizon 2020 at the Grand Front Osaka. The seminar provided information and insights on Horizon 2020 participation for Japanese organisations and individuals.

Horizon 2020, the biggest research and innovation programme in the EU, has published its Work Programmes for the next two years. This seminar provided the latest information on the new Work Programmes, introduced specific case studies, and offered support and information to facilitate exchange and network building among researchers. After the presentations, many questions were received from attendees associated with universities or private companies regarding the application process from Japan and opportunities in various research areas. The seminar was fruitful, with participants actively discussing their views on the EU Programmes.

Kobe University has been participating in the JEUPISTE project since its launch in September 2013. This project is a part of BILAT (Bilateral Coordination for the Enhancement and Development of S&T Partnerships) under the 7th EU Framework Programme which funds research and innovation. Kobe University is the only participating Japanese institution other than the project coordinator, the EU-Japan Centre for Industrial Cooperation.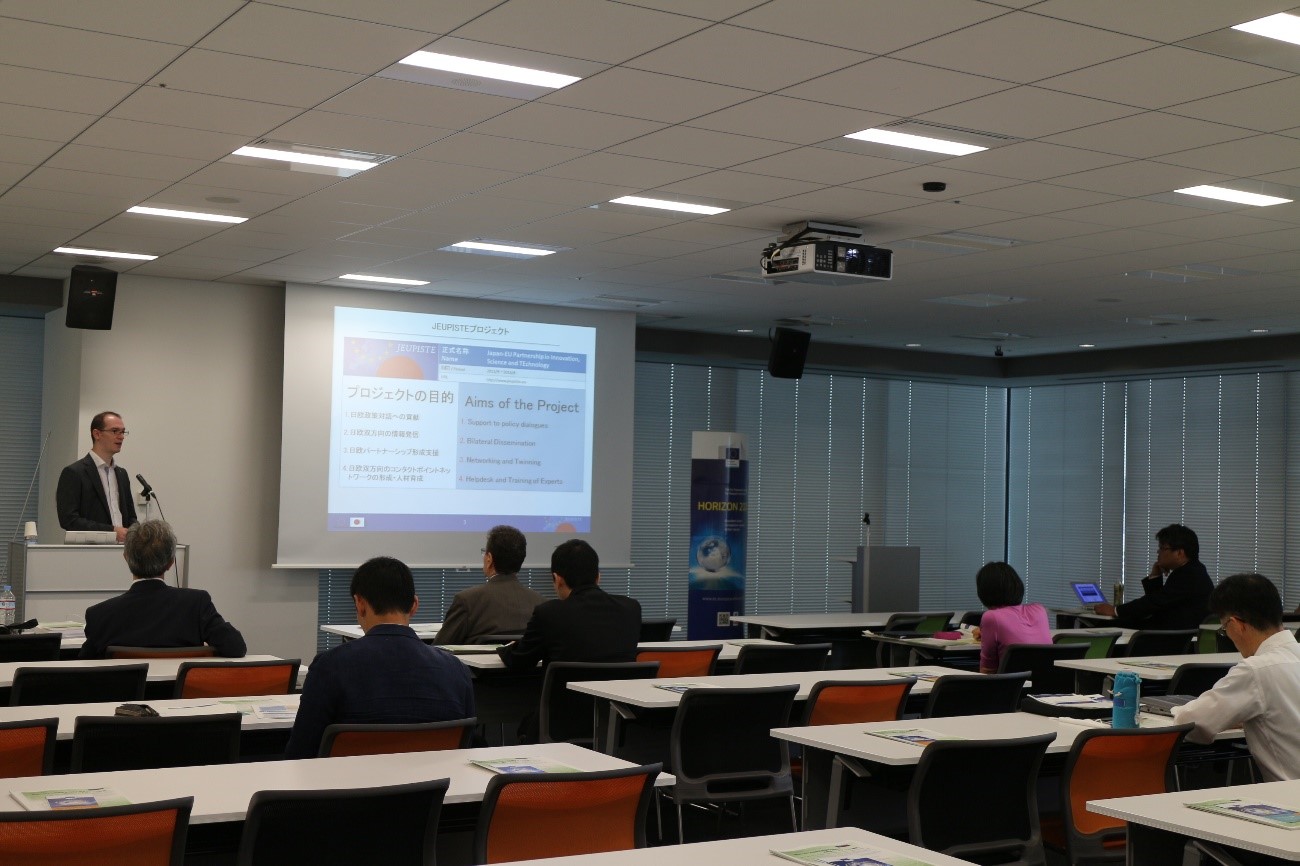 (International Affairs Planning Division)