Courtesy visit from Chittagong Medical College
December 14, 2015
Info
Keywords: Info, International relations, University partnerships
On 26th November 2015, President Selim Mohammed Jahangir of Chittagong Medical College in Bangladesh paid a courtesy visit to Kobe University President TAKEDA Hiroshi. Their meeting was also attended by Kobe University faculty members Professor INOUE Noriyuki (Executive Vice President in Charge of International Exchange), Professor SUGIMURA Kazurou (Executive Vice President in Charge of Hospitals), and Professor KONISHI Junya (Project Associate Professor at the Graduate School of Medicine).

Chittagong Medical College is a government medical school in Bangladesh. It was established in 1957 and has approximately 2000 students currently enrolled. The Kobe University Graduate School of Medicine signed an interfaculty academic exchange agreement with Chittagong Medical College in 2013. Since then they have actively engaged in collaborations through student and faculty exchange and joint research activities.

During the courtesy visit, President Jahangir expressed his gratitude for the recent university exchange. This was followed by an explanation of various collaborations and initiatives in the field of medicine involving Kobe University and related organizations in Hyogo prefecture. All parties also voiced their wishes to use this visit as an opportunity to further expand the scope of the current exchange agreement.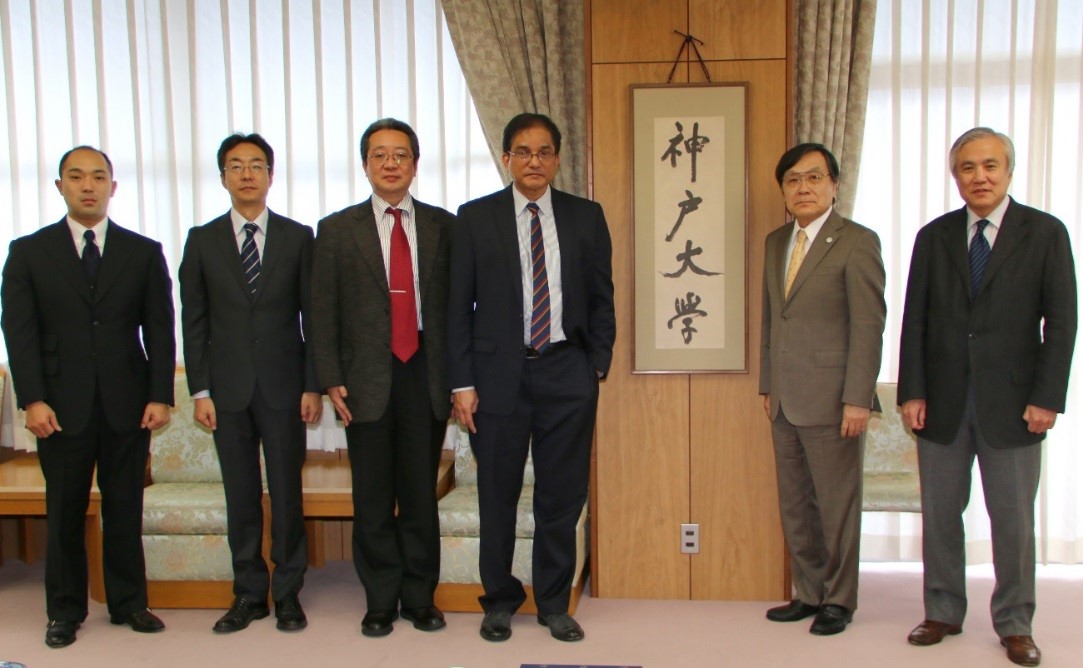 (International Affairs Planning Division)