Workshop on Maritime Academic Resources held
January 6, 2016
Info
Keywords: Info, International relations, Collaborations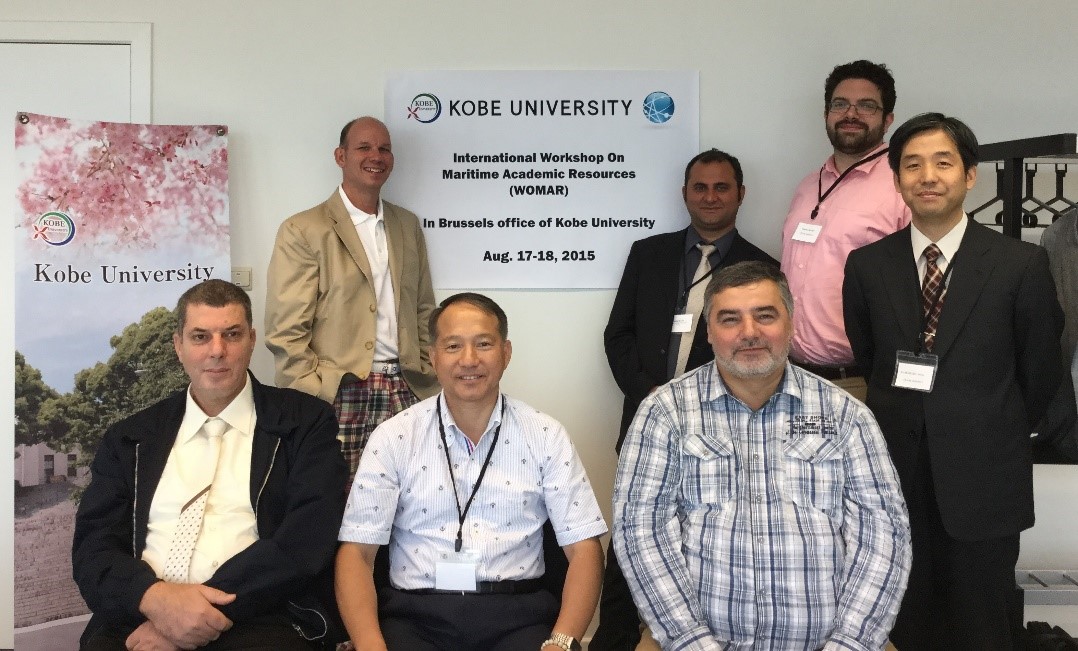 This year the International Maritime Research Center affiliated to the Kobe University Graduate School of Maritime Sciences launched the first Workshop on Maritime Academic Resources (WOMAR).

This workshop evolved from the International Workshop on the Maritime Academic Resource Database (MARD) Project held annually for the past three years at the Kobe University Brussels European Centre. The Maritime Human Resource Database (containingrecords of approximately 700 individuals) and the Maritime Institutional Databased eveloped by the MARD were both transferred to the WOMAR.

The WOMAR was held at the Kobe University Brussels European Centre on 17-18 August 2015, under the collaboration of Massachusetts Maritime Academy (USA), Ecole Nationale Superieure Maritime (Algeria), Gdynia Maritime University (Poland), Istanbul Technical University (Turkey), and Kobe University, with seven project members from five countries.

Participants in the WOMAR discussed the importance of expanding global maritime networks and sharing academic resourcesand cultural assets in order to improve the efficiency of maritime educationand research activities. They also noted the necessity of information sharing related to the International Convention on Standards of Training, Certification and Watchkeeping for Seafarers (STCW). Associate Professor ROOKS Matthew (Kobe University) introduced "Student Micro-Exchanges". Professor WEINTRIT Adam (Gdynia Maritime University), Professor BOUZAHERAbdelhakim (Ecole Nationale Superieure Maritime), and Professor FURUSHO Masao (Kobe University) spoke on the maritime education systemin different regions. Professor SZWED Paul (Massachusetts Maritime Academy) introduced the Intercultural Development Inventory (IDI) as an assessment tool. The group also discussed potential future WOMAR initiatives.
(Graduate School of Maritime Sciences)