Kobe University Participated in the 11th APAIE Annual Conference and Exhibition (APAIE 2016)
March 9, 2016
Info
Keywords: International relations, Collaborations, University partnerships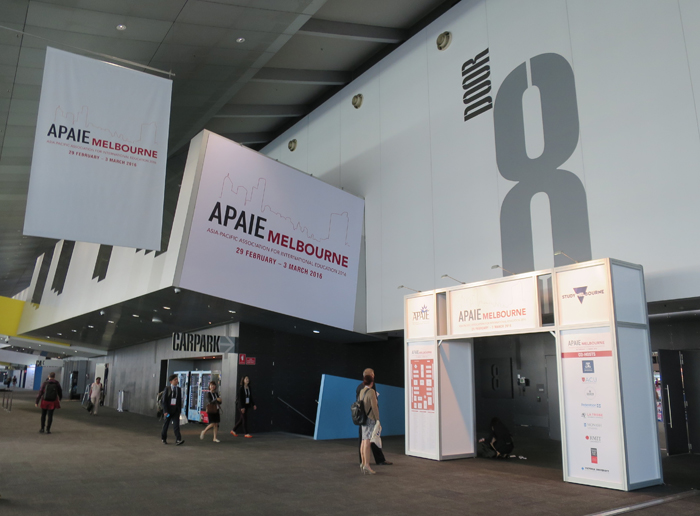 From 29 February to 4 March, Kobe University participated in the 11th APAIE Annual Conference and Exhibition (APAIE 2016) held in Melbourne, Australia.

APAIE, the Asia-Pacific Association for International Education, is an organization in the Asia-Pacific region that promotes the internationalization of institutions for higher education worldwide. Its annual conferences have brought together those in charge of international education and are highly regarded as opportunities for active networking and improving professional skills in the field of international education.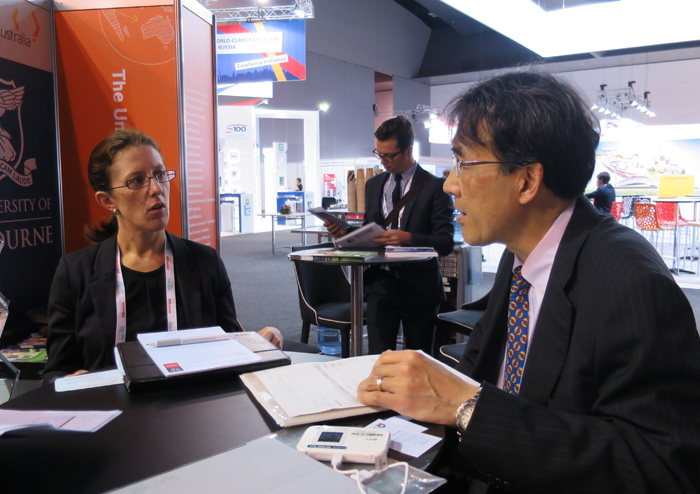 This time, Kobe University participated in the "STUDY in JAPAN" booth shared with other Japanese institutions. The exhibitors from Kobe University were Prof. OGATA Yasushi (Director of the Centre for Asian Studies), and an administrative staff member of the International Affairs Planning Division. During the exhibition period, Kobe University had meetings with more than 40 institutions, mainly from the Asia-Pacific region. In the meetings with our partner universities, we discussed new and future developments as well as pledging to build a stronger relationship based on our mutual exchanges so far. When meeting universities which do not have academic exchange agreements with Kobe University but have engaged in fruitful exchanges between researchers, we discussed the possibility of advancing our relationship, including the potential for academic exchange agreements.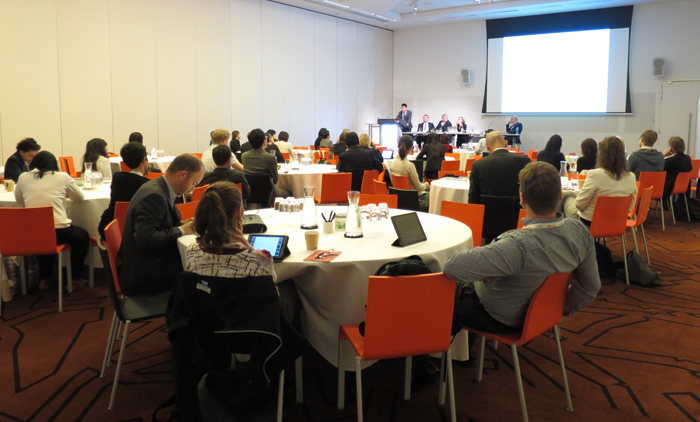 On the day before the exhibition started, Kobe University participated in the Pre-Conference Workshops and exchanged opinions about country-specific educational circumstances and issues with participants from around the world. In parallel with the exhibition, presenters from around the world gave presentations under the five themes of "Regional Reports", "Educating Tomorrow's Global Citizens", "Student, Educator and Researcher Mobility", "Trends and Strategic Developments", and "Researcher Engagement & Collaboration".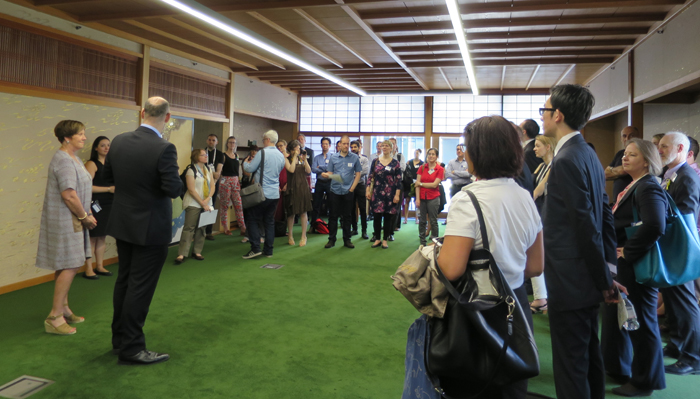 On the last day, a Campus Tour was held to invite participants to the universities located in Melbourne. Kobe University visited the University of Melbourne and La Trobe University.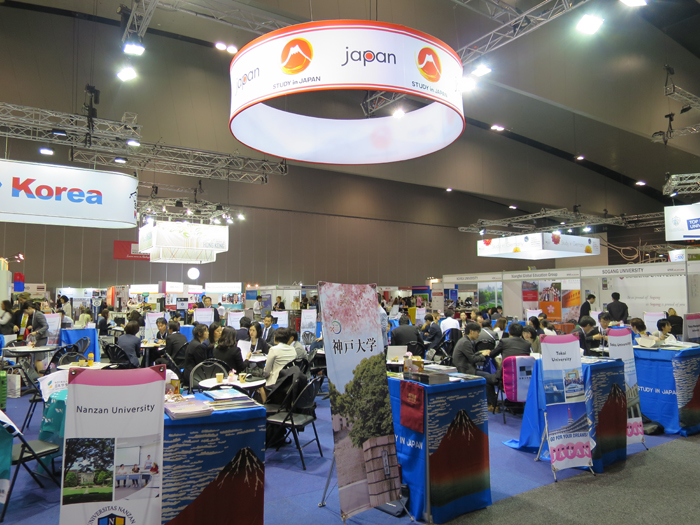 (International Affairs Planning Division)