Conclusion of Academic Exchange Agreement with Nicolaus Copernicus University (Poland)
May 24, 2016
Info
Keywords: Info, International relations, University partnerships
On 19 May, Kobe University concluded an academic exchange agreement with Nicolaus Copernicus University in Torun (Poland).

Nicolaus Copernicus University in Torun (NCU) was founded in 1945 and it currently comprises 17 faculties. Its Faculty of Languages includes a Department of Japanese Studies. Students from the Kobe University Faculty of Law broadened their horizons by participating in the NCU's internship program for two months in 2015. This program also opened up other possibilities for both universities. The NCU International Relations Office proposed to the Institute for Promotion of Higher Education at Kobe University the expansion of academic exchange and this led to the conclusion of an academic exchange agreement.

The signing ceremony was held at NCU on 19 May and the agreement was signed by Professor Andrzej Tretyn (Rector Magnificus, NCU) and Professor INOUE Noriyuki (Vice-President in Charge of International Exchange, Kobe University).

After the ceremony, students from the Department of Japanese Studies presented their research and Professor INOUE gave a lectureon human rights in Japan. Afterwards both sides had a fruitful discussion on student exchange and academic collaboration between Kobe University and NCU.

Kobe University plans to use this opportunity to facilitate further exchanges with NCU and other Polish universities.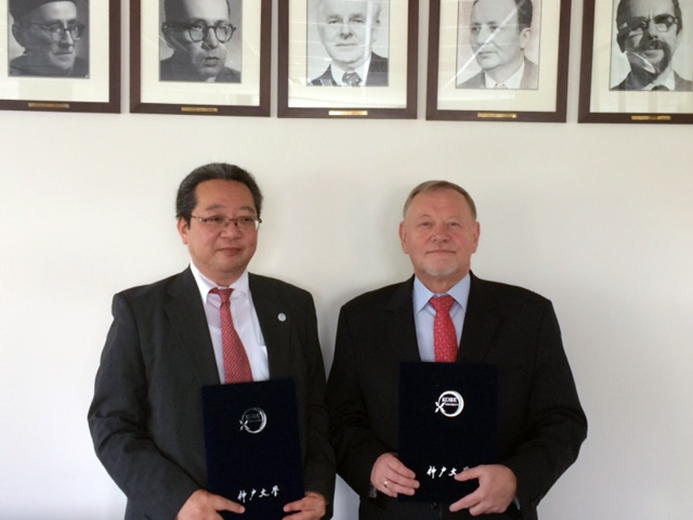 (International Affairs Planning Division)