Kobe University participated in the first Taiwan-Japan University Presidents' Forum
May 25, 2016
Info
Keywords: Event, Info, International relations
On May 12, the first Taiwan-Japan University Presidents' Forum was held on Li-Hsing Campus at National Cheng Kung University. In attendance from Kobe University were Professor FUJII Masaru (Executive Vice President in Charge of Admission and Student Affairs) and Professor OGATA Yasushi (Director of the Centre for Asian Academic Collaboration). The Forum's theme was "Globalization and the Challenges Confronting Universities in Taiwan and Japan" and the keynote speeches were moderated by Dr. Jing-Yang Jou, President of National Central University. The Forum comprised three sessions:
Session I: University Strategies Response to Internationalization and Globalization
Session II: Educational Aspects: Global Internship, Student Exchange, New Model of International Cooperation and Student Employability
Session III: Research Aspects: International Joint Research, Researchers Exchange and Industry-University Collaboration
The current status and future prospects of education and research in Taiwan and Japan were reported on and discussed from a broad perspective.

During the networking and refreshments break, Kobe University discussed academic exchange activities with National Chung Hsing University (Taichung), National Chung Cheng University (Chiayi), National Cheng Kung University (Tainan), and National University of Tainan (Tainan). After the Forum, Kobe University visited the National University of Tainan. This visit was also mentioned on the National University of Tainan website.

The Forum welcomed participants from 71 universities in Taiwan and provided opportunities to better understand the current status of higher education in Taiwan. Through this Forum, Kobe University also gained a good foothold for further exchange with Taiwanese universities.

The second Taiwan-Japan University Presidents' Forum will be held at Hiroshima University in 2018.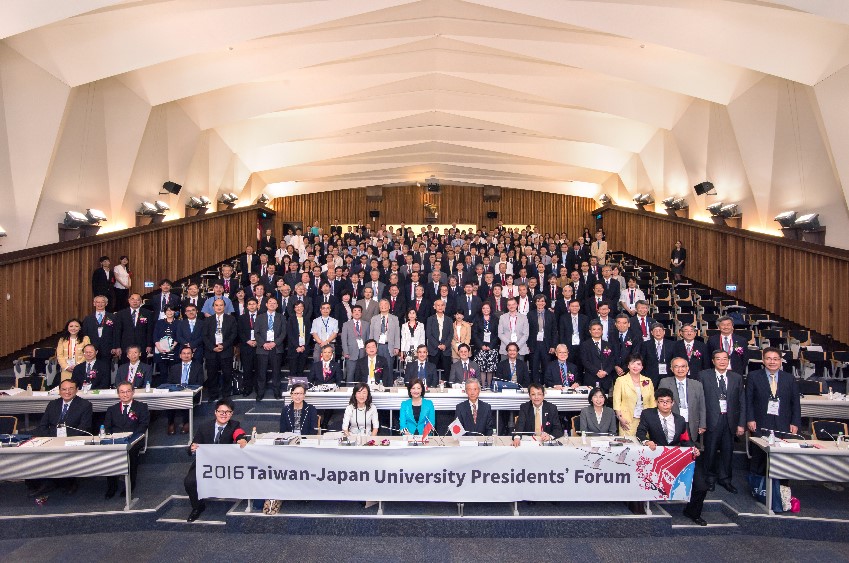 (International Affairs Planning Division)