Courtesy Visit from National Tsing Hua University
June 7, 2016
Info
Keywords: Info, International relations
On 30 May, Professor Sinn-wen Chen (Vice President for Global Affairs at National Tsing Hua University in Taiwan) paid a courtesy visit to Professor INOUE Noriyuki (Vice-President in Charge of International Exchange). Professor OGATA Yasushi (Director of the Center for Asian Studies) and Professor MIZUHATA Minoru (Graduate School of Engineering) also attended the meeting. They discussed the current state of engineering science at National Tsing Hua University and the possibility of expanding academic exchange between the two universities.
National Tsing Hua University (NTHU) was re-established in Taiwan in 1956. It comprises the following colleges as well as multiple centers: College of Electrical Engineering and Computer Science, College of Science, College of Engineering, College of Life Science, College of Nuclear Science, College of Humanities and Social Sciences, and College of Technology Management.
In 2012 Professor Chien-Hong Cheng (Vice President for Global Affairs, NTHU at that time) visited Kobe University, and both universities are currently working together to conclude an academic exchange agreement.
After the meeting, Professor Chen visited the laboratory of Professor MIZUHATA for a lab tour and research discussion. Further academic exchanges between Kobe University and NTHU are anticipated in the future.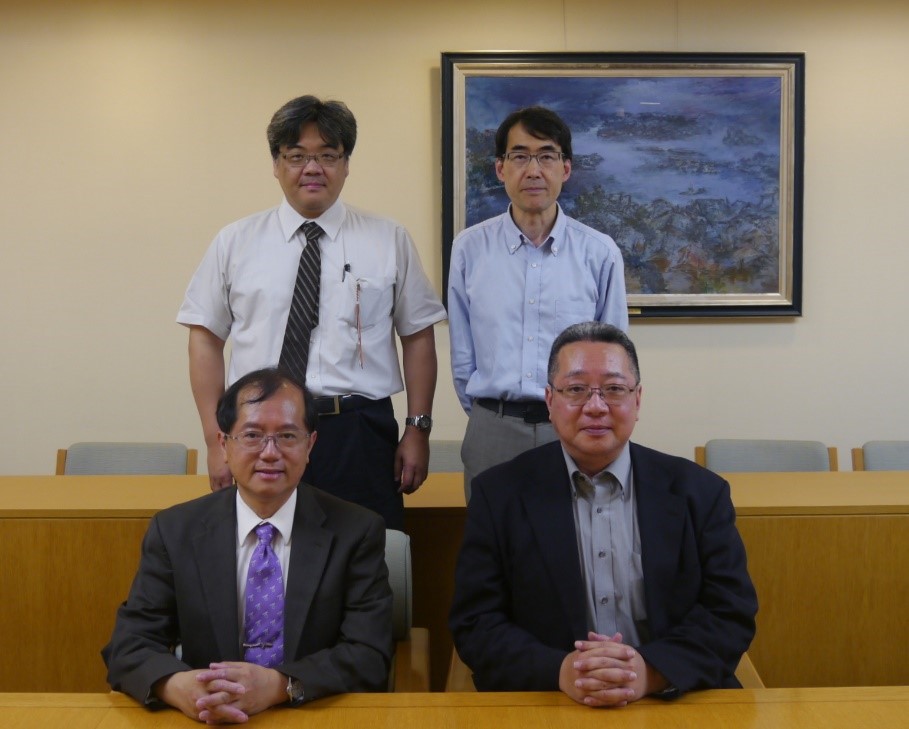 (International Affairs Planning Division)