Courtesy visit from Syiah Kuala University
July 7, 2016
Info
Keywords: Info, International relations, Collaborations
On June 30, a party led by Dr. Hizir Sofyan (Vice Rector for Academic Affairs at Syiah Kuala University) paid a courtesy visit to Kobe University and met with Professor OGAWA Matsuto (Executive Vice President in Charge of Research and Industry-University Cooperation). Professor TOMIYAMA Akio (Dean of the Graduate School of Engineering) also attended the meeting.
Syiah Kuala University is a national comprehensive university founded in 1960 in Aceh province, Indonesia. They concluded an inter-university academic exchange agreement with Kobe University in 2005. Aceh province suffered severe damage from the 2004 earthquake that struck off the coast of Sumatra, and in the aftermath of this disaster relations between Kobe University and Syiah Kuala University researchers have focused on strategies for disaster management and recovery.
Both parties previously agreed to use the inter-university academic agreement renewal (January 29, 2016) as an opportunity to increase exchange between the universities. During this meeting, they discussed the prospects for future academic collaborations, including the possibility of a double degree program. We anticipate continued collaboration between our institutions, building on shared experiences as universities based in earthquake-stricken areas.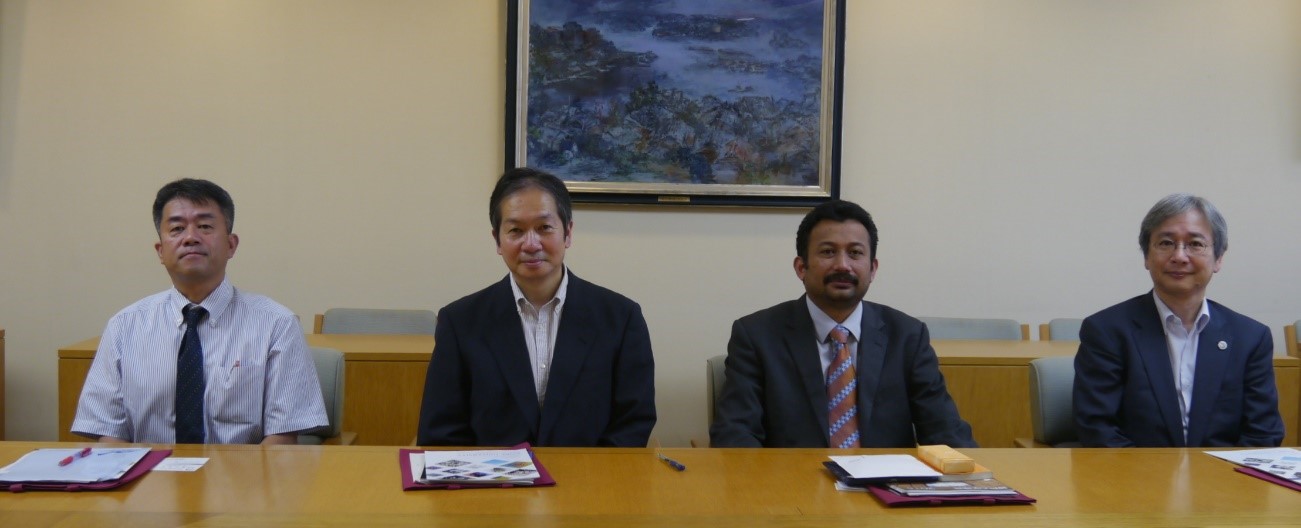 (International Affairs Planning Division)