Horizon2020 Training Seminar held as part of the JEUPISTE Project
August 9, 2016
Info
Keywords: Event, Info, International relations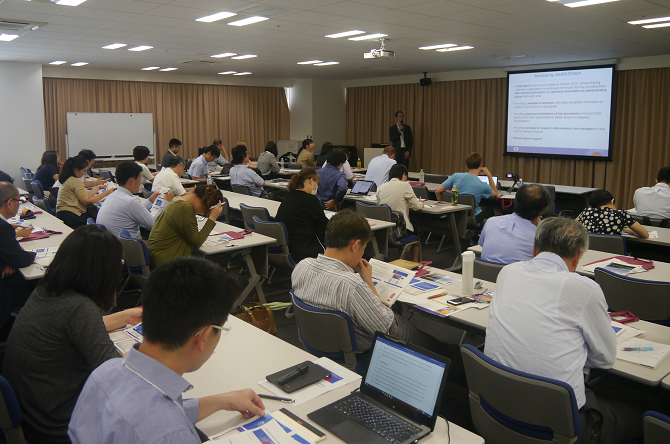 On July 29, a Horizon2020 Training Seminar 'Participating in Horizon2020 from Japan' was held at the Kobe University Umeda Intelligent Laboratory. Kobe University organized and run this seminar as a partner institution of the FP7-funded Japan-EU Partnership in Innovation, Science and Technology (JEUPISTE) Project.
For this seminar, Kobe University invited a specialist from the Foundation for Research and Technology Hellas (FORCE), another partner of JEUPISTE, and organized a session on the specific procedures for applying to Horizon2020 calls, covering a range of matters from the preparations before making an application to practical tips on writing reports after project adoption. Kobe University also invited research administrators from Jagiellonian University in Poland as a European representative and from RIKEN as a Japanese representative of organizations with experience of participating in Horizon2020 projects. Both officers provided practical information on how to participate in a project and what Japanese institutions should beware of in doing so. Moreover, as participation in Horizon2020 is not limited only to research institutes, Kobe University invited a researcher from Kyoto Sangyo University and organized a session on municipal participation and industry-academia-government network in EU-funded projects.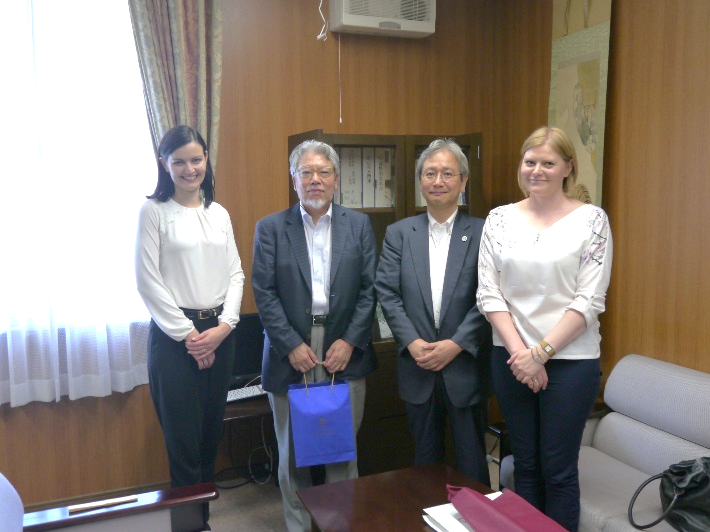 The seminar saw participation from universities, municipal government, governmental institutions, researchers and research administrators. The participants raised many questions, including the differences of internal and financial regulations between Japanese and European research institutes. It is hoped that this seminar serves to nurture individuals who will foster research cooperation between the EU and Japan.
Prior to the Seminar, on July 28 Ms. Dorota Buchwald-Cieslak and Ms. Katarzyna Kubica-Oroń from the Jagiellonian University Centre for Project Administrative Support paid a courtesy visit to Professor OGAWA Matsuto (Executive Vice-President in Charge of Research) and Professor YUI Kiyomitsu (Executive Assistant to the President in Charge of International Collaboration). In the meeting, both sides exchange frank opinions on research support system and initiatives for obtaining research grants including Horizon2020. Kobe University and Jagiellonian University have been conducting active international exchange based on an Agreement of Academic Cooperation and ERASMUS+ etc., and this visit is envisaged to lead to expansion of exchange in research activities.
(International Affairs Planning Division)