Visit from the Embassy of the Republic of Lithuania
September 21, 2016
Info
Keywords: Info, International relations, Collaborations
On September 8, His Excellency Mr. Egidijus MEILŪNAS visited Kobe University President TAKEDA Hiroshi. Their meeting was also attended by Mr. TAMAKI Kentaro (Representative Director, Japan Lithuania Exchange Center), Asta ZAVECKIENĖ (Third Secretary, Embassy of the Republic of Lithuania), and from Kobe University Professor INOUE Noriyuki (Executive Vice President in Charge of International Affairs), TAMAKI Hisashi (Dean of the Graduate School of System Informatics), SUZUKI Hirotaka (Associate Professor, Graduate School of Engineering), SHINOHARA Masakazu and HATANO Naoya (both Project Assistant Professors, Graduate School of Medicine).
The meeting began with a speech from President TAKEDA introducing Kobe University's exchanges with partner institution Vilnius Gediminas Technical University (VGTU), and the Kobe University Brussels European Centre, our international collaboration base for education and research in Europe. His Excellency Mr. MEILŪNAS then explained Lithuania's national initiatives for research in science and technology and expressed his wishes to expand exchanges with our University, particularly in those fields.
This was followed by presentations from Project Assistant Professor SHINOHARA and Project Assistant Professor HATANO on their current research in metabolomics, and an explanation from Associate Professor SUZUKI on the history of Kobe University's relations with VGTU.
We hope that this visit will lead to further opportunities for Kobe University to create new connections with academic institutions in Lithuania.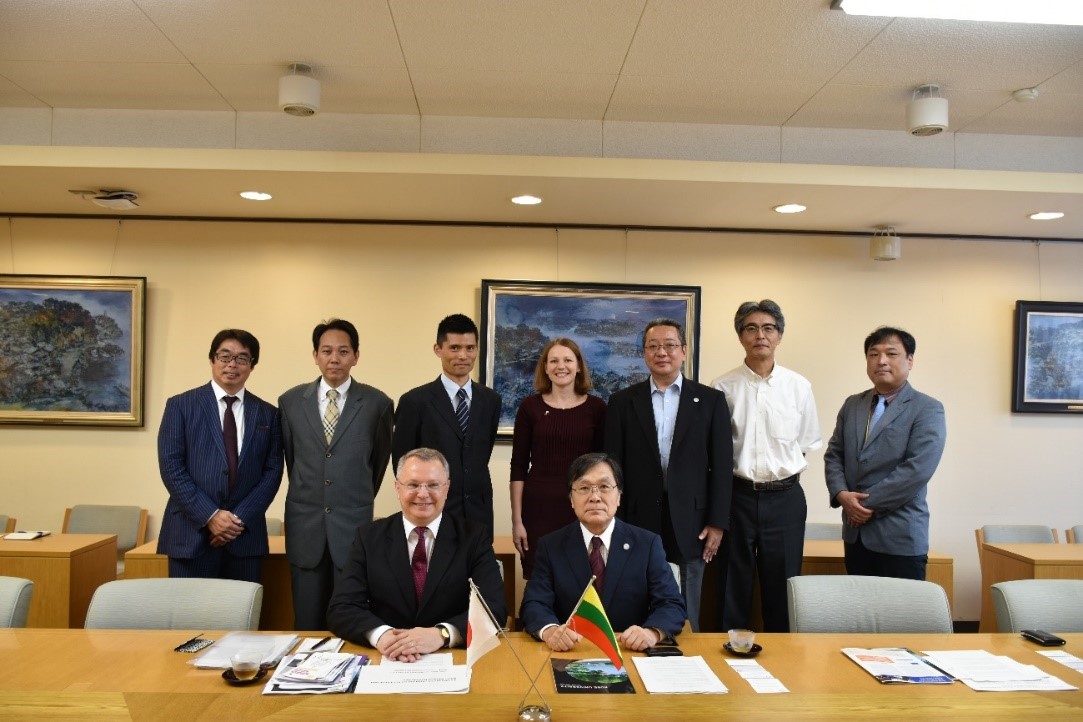 (International Affairs Planning Division)