Visit from Universitas Indonesia
November 2, 2016
Info
Keywords: Info, International relations, Collaborations
On October 17, Prof. Dr. Ir. Harinaldi (Director of Education), Prof. Dr. Heri Hermansyah (Director of Research and Community Engagement), and Dr. Tech. Djoko Triyono (Deputy Dean for Research and Community Engagement of Faculty of Mathematics and Natural Sciences) from Universitas Indonesia visited Kobe University. They met with Kobe University members Professor OGATA Yasushi (Director of the Centre for Asian Academic Collaboration), Professor TOMITA Katsuhiko (Project Professor, Center for Academic-Industry Innovation), and from the Graduate School of International Cooperation Studies Professor KIMURA Kan, Professor MATSUNAMI Jun, and Associate Professor KAWABATA Koji.
During the meeting, Professor OGATA introduced our University's international exchange initiatives, and Professor TOMITA introduced the Kobe University Office of Strategic Research Management. The visitors from Universitas Indonesia asked many questions about Kobe University's current status and research facilities, and an active discussion took place. After the discussion, the delegation visited Professor OGINO Chiaki (Graduate School of Engineering) and held a meeting about the double degree program.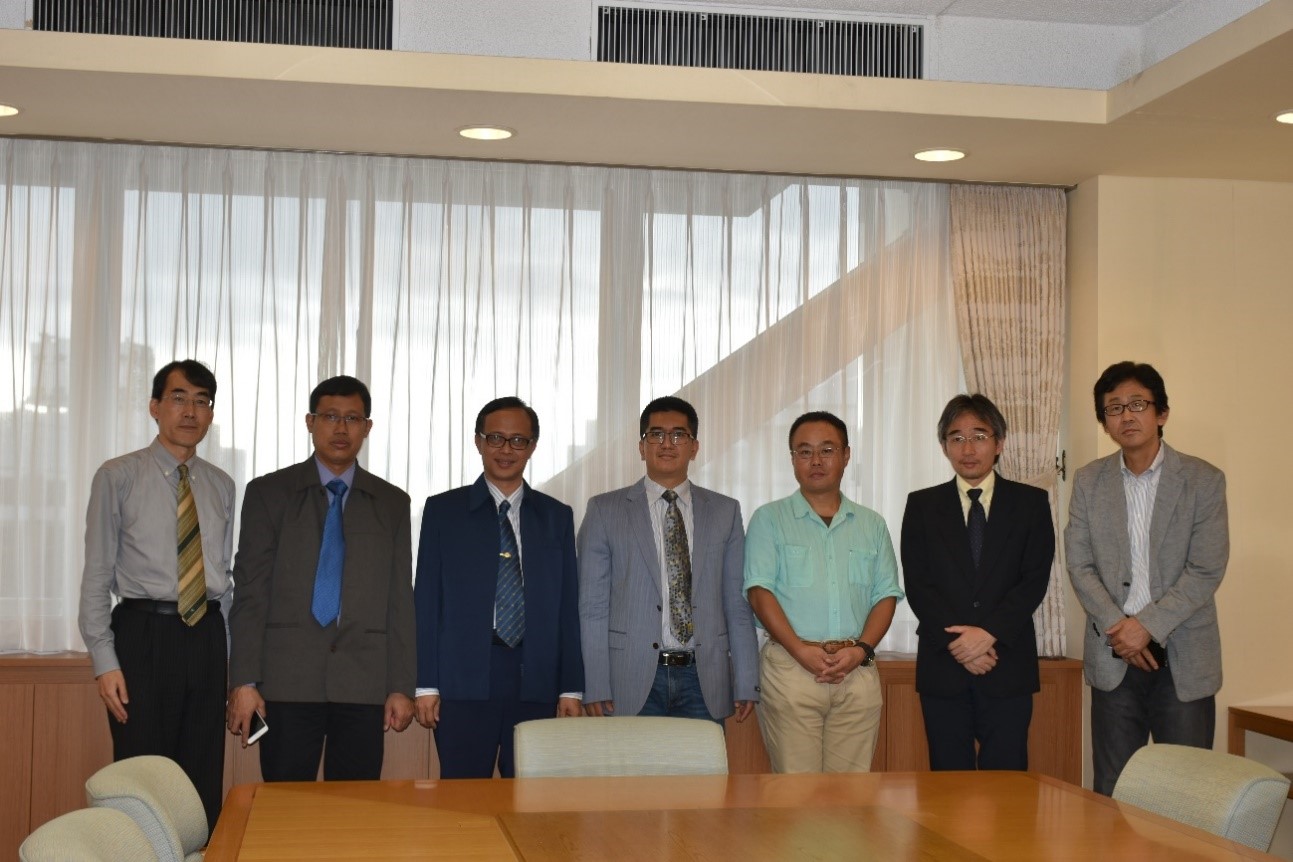 On October 18, the group visited the Kobe University Organization for Advanced and Integrated Research (Integrated Research Center) on Port Island in Kobe, followed by the K supercomputer inside the RIKEN Advanced Institute for Computational Science (also located on Port Island). We hope that this visit will facilitate further opportunities for exchange with Universitas Indonesia.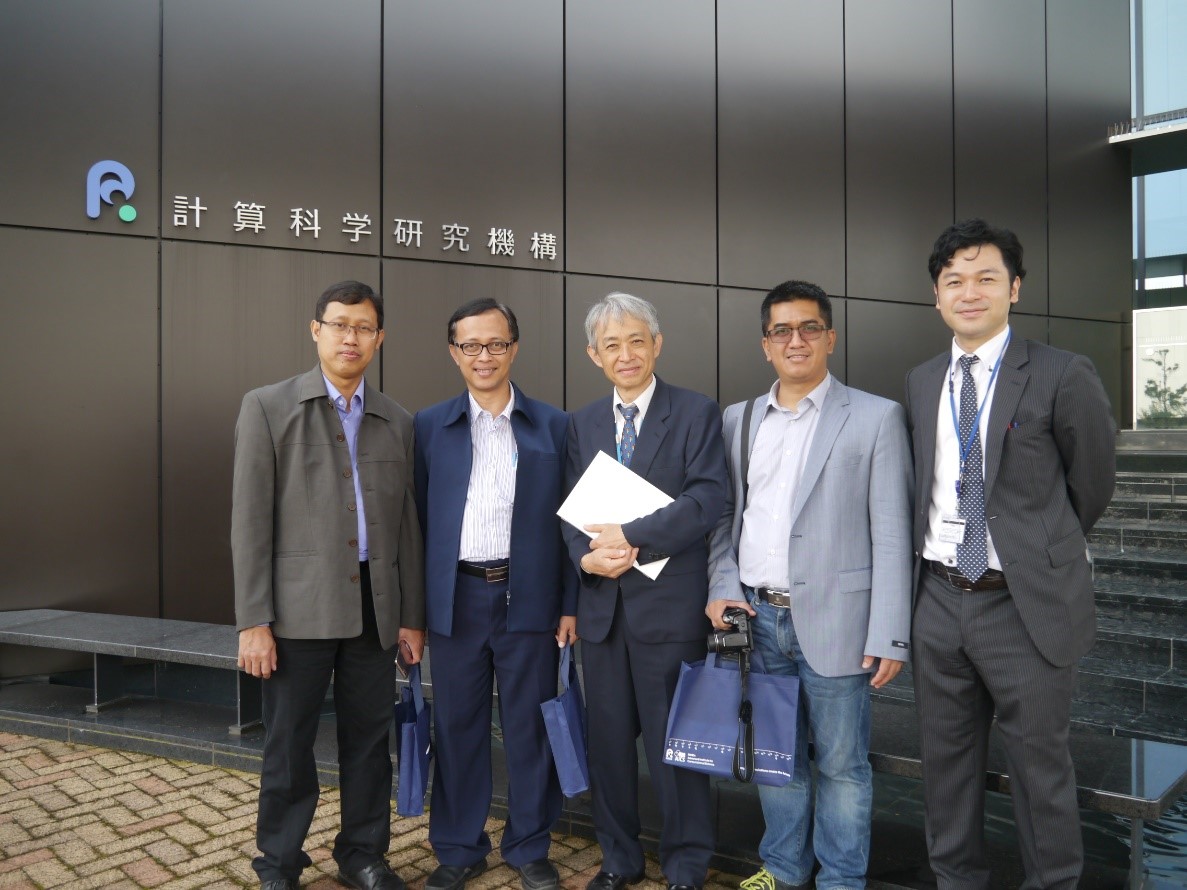 (International Affairs Planning Division)