Seminar held on the legal background of Olympic sports in Japan
November 17, 2016
Info
Keywords: Info, International relations, Collaborations, University partnerships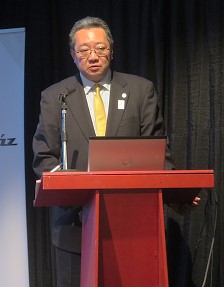 On November 10, Kobe University held a seminar in Budapest titled "Road to the Olympics: sports and the legal system in Japan". The event was co-organized with the Japan Foundation Budapest.
After a speech from Professor TAKEDA Hiroshi (Kobe University President), Professor INOUE Noriyuki (Executive Vice President in Charge of International Exchange) presented a report on the legal background and issues surrounding sports and the Olympics in Japan.
The seminar was attended by approximately 50 people, including the legal director of the 2024 Budapest Olympics Bid Committee Balazs Sergey and members of eastern European universities and government organizations. Hungary has placed a bid for the 2024 Olympics, and during the question and answer time following the report there were many questions about Japan's legal framework regarding sports and the Tokyo Olympics bid, as well as the Japanese experience of bidding for the Olympics. The event ended with a lively discussion on these issues.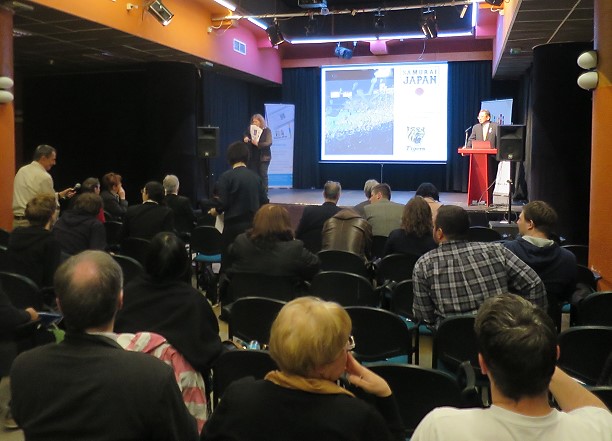 (International Affairs Planning Division)