Memorandum of Understanding concluded with Nanyang Technological University
December 5, 2016
Info
Keywords: Info, International relations, University partnerships
On December 1, Kobe University concluded a Memorandum of Understanding with Nanyang Technological University (NTU) on the occasion of the visit of the President of Singapore.

NTU is a comprehensive national university established in 1991 in Singapore. According to Times Higher Education, it is the world's fastest-growing young university.

After the bilateral summit meeting, a signing ceremony for various documents including the above Memorandum was held in the presence of the two leaders. Professor TAKEDA Hiroshi (President, Kobe University) and Professor Lam Khin Yong (Vice-President for Research and Chief of Staff, NTU) attended the signing ceremony.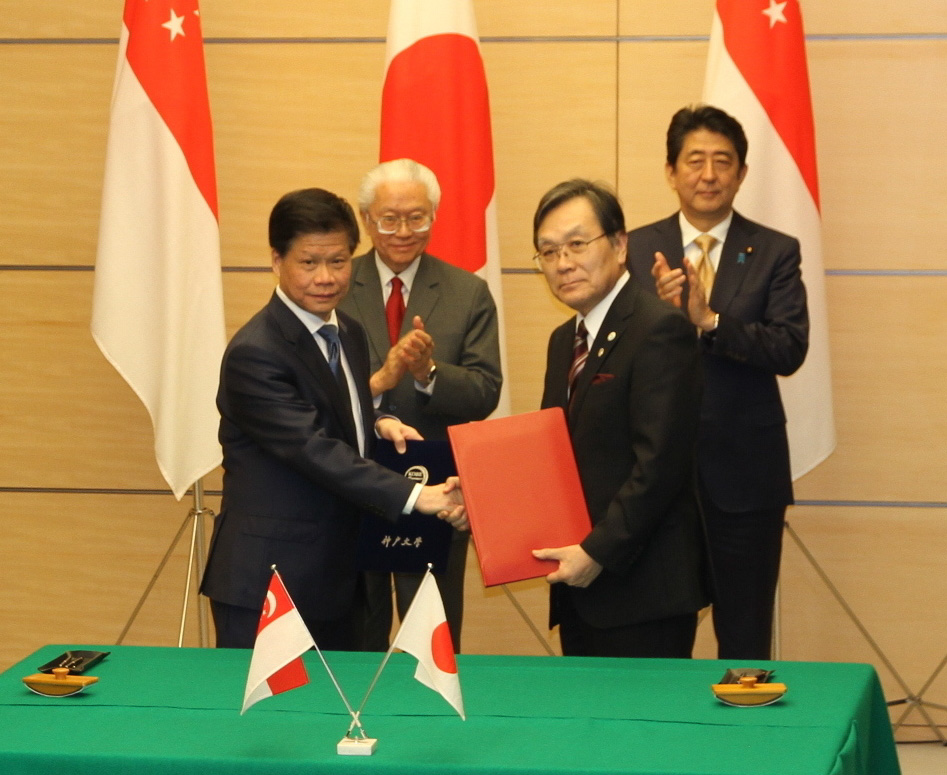 Prior to the signing ceremony, the two universities held a lunch meeting and a signing ceremony for a Memorandum of Understanding for Student Exchange and a Supplementary Memorandum of Understanding (on Data Science). The attendees included, from NTU, Professor Ling San (Dean, School of Physical & Mathematical Sciences [SPMS]), Professor Yeow Meng Chee (Chair, SPMS), Professor CHIBA Shunsuke (SPMS) and Associate Professor GOTO Atsushi (SPMS), and from Kobe University, Professor SAITO Masahiko (Dean, Graduate School of Science), Professor TOMIYAMA Akio (Dean, Graduate School of Engineering) and Mr. TSUZUKI Satoshi (Head, International Department).

Kobe University has already been conducting academic exchanges including joint research with NTU in the fields of economics and natural sciences. The new agreements are expected to strengthen the existing collaborations as well as opening the door for academic exchanges in other fields.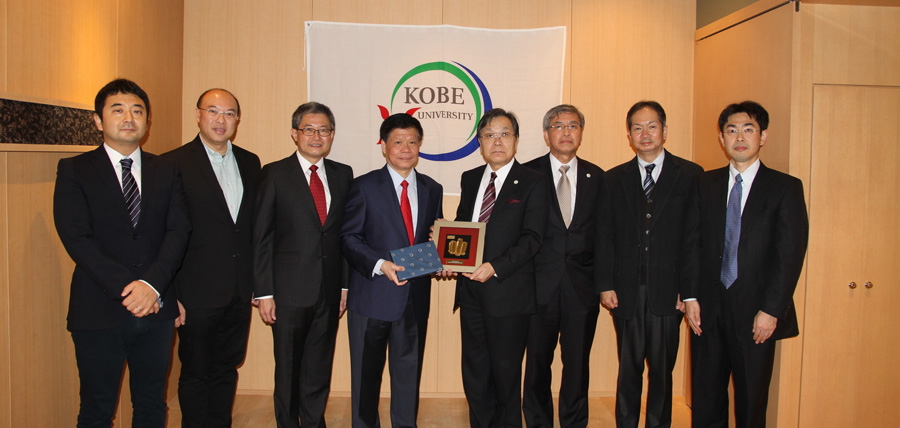 (International Affairs Planning Division)