Kobe University Newsletter "Kaze" Vol. 1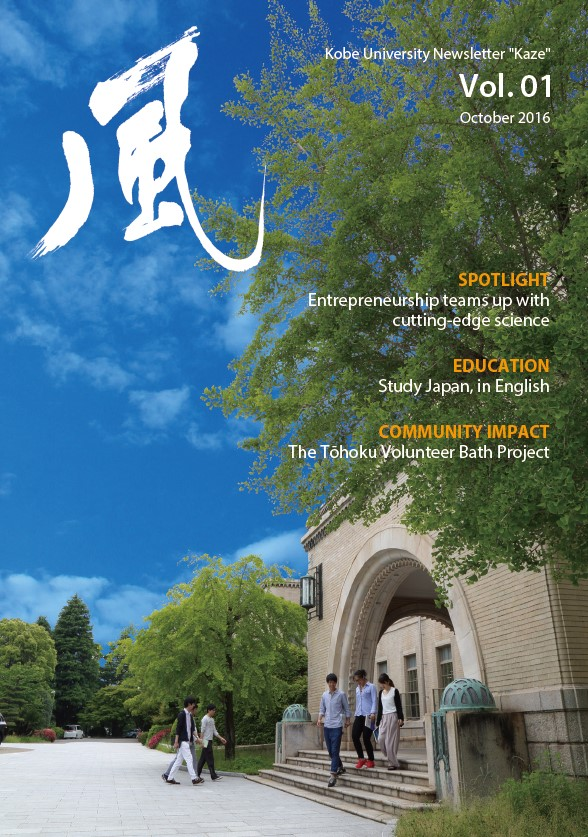 We are excited to announce that the first issue of our new English-language newsletter "Kaze" is now available to read and download here .
This publication aims to provide the latest news and features on research, education, and international activities at Kobe University. The first issue includes a look at sake-brewing in Kobe, an interview with the professors behind the new University-based start-up "Science and Technology Entrepreneurship Co., Ltd.", an international student's perspective on Japan, and student volunteer initiatives in Tohoku.
We hope you find it an interesting and enjoyable read.
(International Affairs Planning Division)