First International Conference of the East Asian Consortium of Japanese Studies
December 27, 2016
Info
Keywords: Info, International relations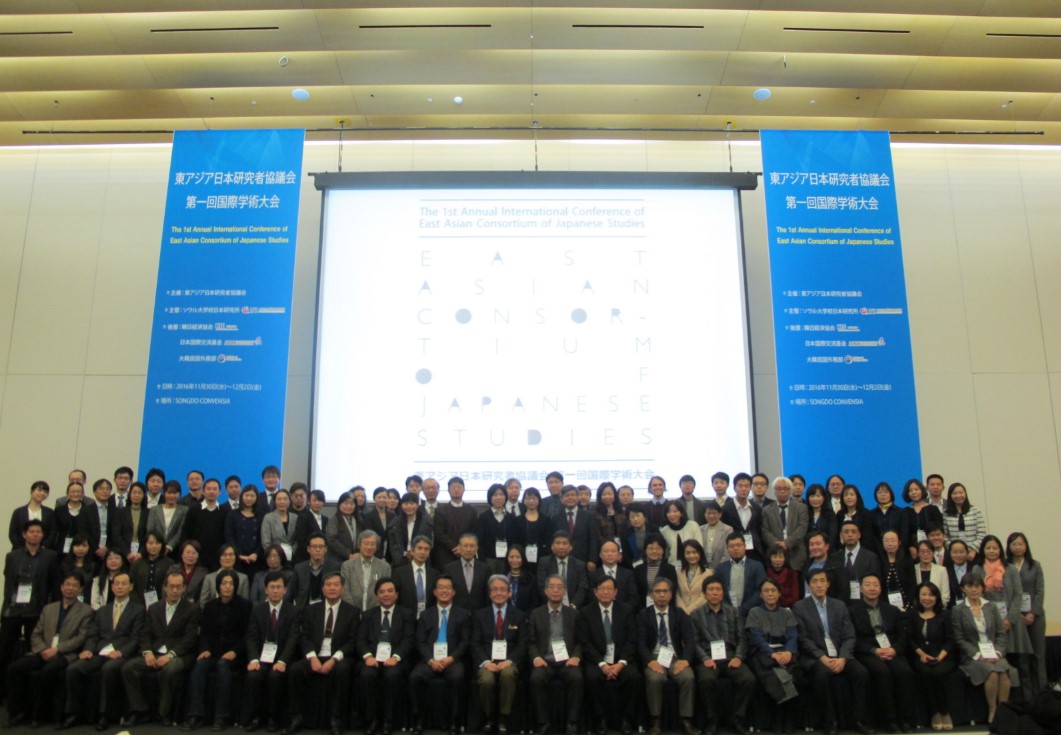 The East Asian Consortium of Japanese Studies was established with the aim of deepening academic exchange in Japanese Studies across national borders in East Asia, similar to the US-based Association for Asian Studies (AAS) and the European Association for Japanese Studies (EAJS). The first international conference of the East Asian Consortium of Japanese Studies was held between November 31 and December 2, 2016, at Songdo Convensia in the Republic of Korea. The event was organized by the Seoul National University Institute for Japanese Studies.

The conference incorporated 50 panels, including project panels, joint panels, next-generation panels and free panels. Over 300 specialists and young researchers from Korea, China, Taiwan and Japan attended and engaged in enthusiastic debates. At the project panel on "The Meaning and Vision behind the Creation of the East Asian Consortium of Japanese Studies" five Japanese Studies researchers and founders of the consortium explained the process behind its establishment and their vision for future activities. There was also a special lecture on "The Era of Scholarship and Culture in East Asia" delivered by Professor AOKI Tamotsu (Director General of the National Art Center, Tokyo).
Professors from the Kobe University Graduate School of Humanities contributed to joint panels on "Reconsidering Wars and Peace in East Asia – A Multifaceted Approach" and "A Historical and Comparative Perspective on Various Phases of Contemporary Japanese Marriage", as well as moderating and participating in next-generation panels. University members also displayed and distributed publications and information on Kobe University at our booth.
At the committee meeting on December 2 participants discussed the future direction for consortium activities, and Nankai University in Tianjin was decided upon as the next conference location.
The Center for Asian Academic Collaboration (part of the Kobe University Institute for Promoting International Partnerships) will continue to proactively play a role in the operation of this consortium.
(International Affairs Planning Division)