Visit from National Economics University in Vietnam
November 5, 2018
Info
Keywords: International relations, University partnerships, Economics
On October 26, a delegation from National Economics University led by Associate Professor Pham Hong (Vice President) visited Kobe University and met with Professor Seiichi Fujita (Executive Vice President in Charge of Education). The meeting was also attended from Kobe University by Professor Tamotsu Nakamura (Dean of the Graduate School of Economics), Professor Kuang-hui Chen (Dean of the Graduate School of International Cooperation Studies), Professor Noritsugu Nakanishi (Graduate School of Economics) and Project Assistant Professor Tatsuya Maisawa (Center for Asian Academic Collaboration).
A national university founded in 1956, National Economics University is one of Vietnam's leading institutions in the fields of economics, public management and business administration. National Economics University concluded an inter-university academic exchange agreement with Kobe University in February 2007 and a memorandum of understanding for student exchange with our Graduate School of Economics in July 2013.
In the meeting both sides actively discussed the promotion of faculty, staff and student exchange between our institutions, and the potential for collaboration in research projects and academic events such as symposia and seminars. The conversation also turned to responses to recent changes such as the globalization of Vietnam's rapidly-growing economy, expansion by foreign companies, and the technological innovations of local businesses.
The delegation were very active during their mission to Japan, engaging in multiple discussions about the Vietnam-Japan economic climate as well as paying a visit to the Pacific Resource Exchange Center.
This visit has provided a valuable opportunity for our institutions to develop bilateral exchange, and contributed to strengthening cordial relations between Japan and Vietnam.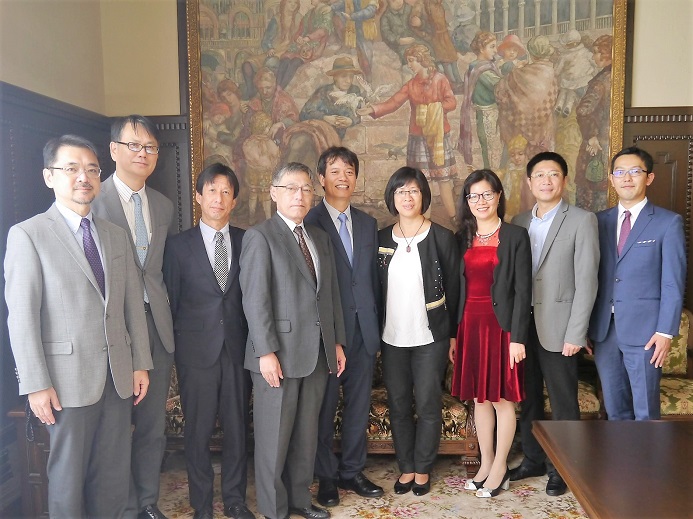 (International Affairs Planning Division)