Applications open for 2019 Kobe University Study Program
January 31, 2019
Info
Keywords: Event, Students, Education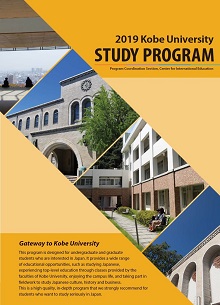 Applications are now open for the 2019 Kobe University Study Program! This program provides a wide range of educational opportunities, such as studying Japanese, experiencing top-level education through classes provided by the faculties of Kobe University, enjoying the campus life, and taking part in fieldwork to study Japanese culture, history and business.
Application deadline: April 18, 2019
Duration: July 15 (Mon.) ~ July 27 (Sat.) 2019
How to Apply: Click here for Online Registration.
Details here: Program URL
(Program Coordination Section, Center for International Education)