Reports from the Long Term Overseas Visit Program for Young Researchers (2019)
January 31, 2019
Info
Keywords: Research, International relations, Collaborations, University partnerships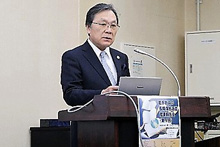 On January 21 in the Takigawa Memorial Hall, a group of researchers gave presentations on their experiences participating in the Kobe University Long Term Overseas Visit Program for Young Researchers. This initiative started in 2009 under the former Kobe University President Hideki Fukuda with the aim of cultivating the next generation of scholars who will contribute to academia. The program continued after the appointment of current President Hiroshi Takeda, and over 130 researchers have traveled overseas under this initiative.
This event featured reports from participants who had returned to Japan as of September 30, 2018. They presented the results of research undertaken during their period overseas and their personal experiences on the program. As well as providing an opportunity to enhance future education and research, this event also aimed to encourage other young researchers who are interested in applying to this program.
In his opening greetings, President Takeda reflected on the time he spent overseas, and emphasized the importance of increasing the number of faculty members with overseas experience. He commented that these experiences abroad contribute to an increase in international joint research projects and joint papers, enabling Kobe University to progress as a world-class research institution.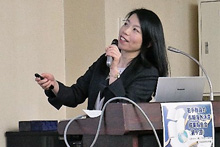 Following the President's speech, 13 young researchers presented their experiences on the program using photos, videos and data. While the presentations focused on research contents and results, they also highlighted exchange with researchers in their host institutions and described the research environment in overseas organizations.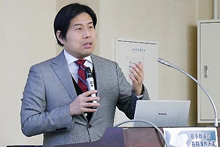 About 30 faculty members and staff participated in the event, asking many questions which led to lively debates.
In the closing speech, Professor Noriyuki Inoue (Executive Vice President in Charge of International Exchange) commented that actively going abroad for research will contribute to research development and the creation of new human networks. He also affirmed that, in addition to being hugely beneficial for individual researchers, this is a very meaningful way of promoting international exchange for our University.
Kobe University will continue this initiative as part of our goal to become an outstanding research university excelling in advanced and integrated research in the humanities and sciences.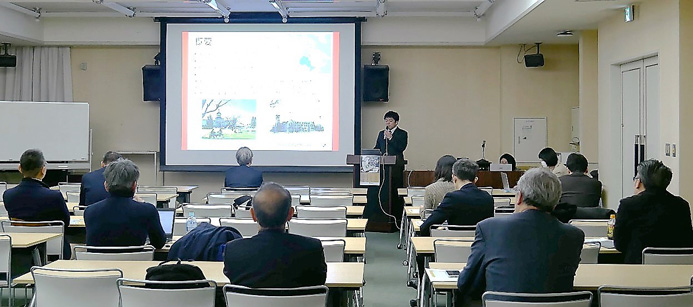 You can read the program for this event here (Japanese-language only) .
(International Affairs Planning Division)