Kobe University Newsletter "Kaze" Vol. 7
April 10, 2019
Info
Keywords: Info, International relations, Students, Education, People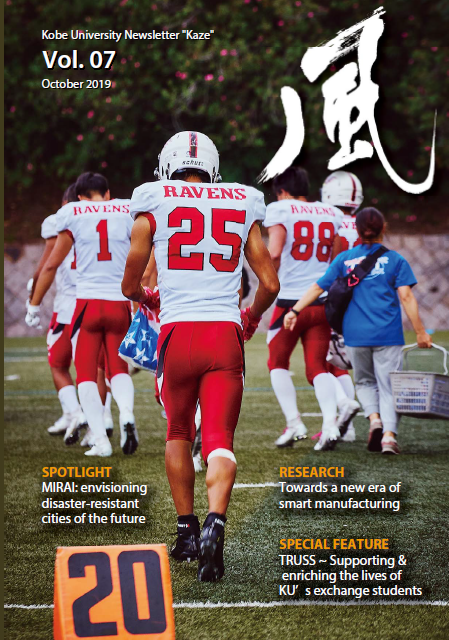 We are excited to announce that the seventh issue of our English-language newsletter "Kaze" is now available to read and download here.
In "Kaze" Vol. 07 we cover the latest news and features on research, education, and international activities at Kobe University. Varied topics in this issue include insights into developing disaster-resistant cities, and revolutionizing the manufacture of tailor-made products through smart technology. It also features an article on cultivating global medical professionals through English-taught Health Sciences courses at the university.
We hope you find it an interesting and insightful read.
You can read previous issues of "Kaze" along with other English-language publications here:
Institute for Promoting International Partnerships - Publications
(International Affairs Planning Division)