Visit to National Economics University (Vietnam)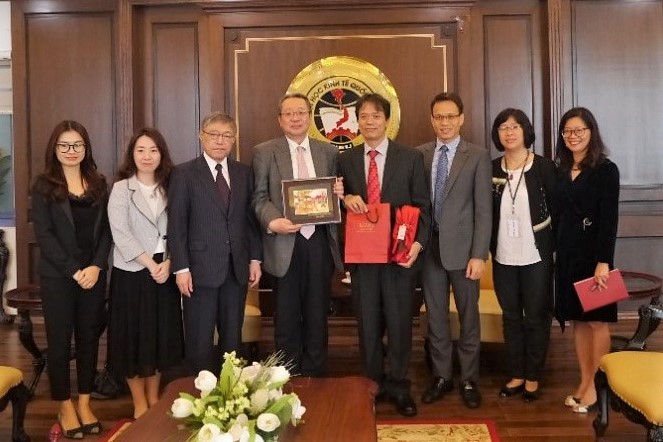 On March 12, Professor Noriyuki Inoue (Executive Vice President in Charge of International Exchange) and Executive Vice President Seiichi Fujita (Executive Vice President in Charge of Education) visited our partner institution National Economics University in Hanoi, Vietnam, and met with Vice President Pham Hong Chuong.
National Economics University is a national university established in 1956 as the Financial Economics School. The institution changed its name in 1985 to the current title, and it is one of Vietnam's leading universities in the fields of economics, public business administration and management.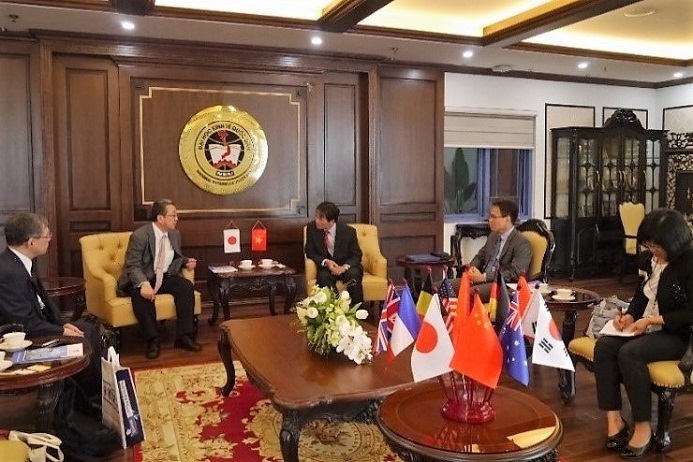 The meeting was also attended from National Economics University by Dr. Dao Thanh Tung (Director of the Department of International Cooperation), Associate Professor Pham Thi Huyen (Faculty of Marketing) and Associate Professor Le Ha Thanh (Faculty of Urban and Environment). Vice President Chuong began the meeting by stating that international cooperation is an important factor in the development strategy of National Economics University. This was following by a fruitful discussion about the potential for new collaborations such as joint research and seminars, in addition to the expansion of inter-university student exchange.
Both sides also confirmed the renewal of the inter-university academic exchange agreement concluded in February 2007, and agreed to sign the renewal documents as early as possible.
We look forward to the further expansion of exchange between our institutions as a result of this visit.
 (International Affairs Planning Division)