Kobe University participates in UK-Japan University Dialogue 2019
June 21, 2019
Info
Keywords: International relations, Collaborations
From June 12 to June 14, Professor Masahiko Yoshii (Executive Vice President in Charge of International Exchange) attended UK-Japan University Dialogue 2019 held in London, the United Kingdom. The event was jointly hosted by the Japan Association of National Universities and University UK.
This event provided a platform for university leaders from Japan and the UK to meet and discuss shared issues. Nine universities from Japan and nine universities from the UK participated on June 12, and an active discussion took place encompassing topics such as university civic and business engagement , Japan-UK research collaboration and student mobilities.
Executive Vice President Yoshii took on the role of session chair for the topic of Japan-UK research collaboration. While British universities are becoming more international, the post-Brexit education and research framework with the EU is uncertain, and many participants from the UK spoke enthusiastically about strengthening their relationships with Japanese universities. Following the discussion, the participants attended a reception hosted by His Excellency Koji Tsuruoka, Japanese Ambassador Extraordinary and Plenipotentiary to the United Kingdom, where they continued the conversation on Japan-UK bilateral exchange.
On June 13, participants from Japan visited the University of Manchester. An introduction to the University and a discussion about inter-university exchange took place, chaired by Professor Stephen Flint (Associate Vice-President – Internationalization). After this, the participants visited the Manchester Institute of Biotechnology, where they received an introduction to the Institute and a tour of the facilities.
We look forward to further expanding our exchange with UK institutions as a result of this visit.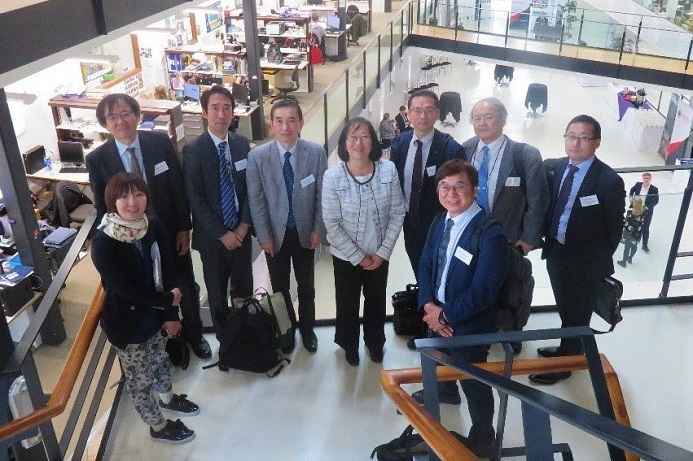 (International Affairs Planning Division)