Kobe University participates in Dalian University of Technology 70th Anniversary celebrations
June 25, 2019
Info
Keywords: International relations, Collaborations, University partnerships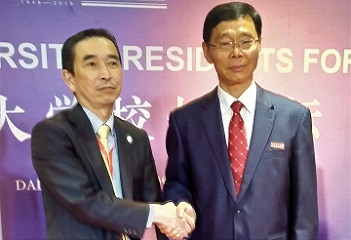 On June 15 and 16, Professor Masahiko Yoshii (Executive Vice President in Charge of International Exchange) and Professor Yunfang Hu (Director of the China Office) participated in the Dalian University of Technology 70th Anniversary celebrations. The two-day event was attended by leaders and representatives from over 100 universities and research institutes from around the world, including the United Kingdom, Australia, China, and many universities from Japan. On June 15 the World University Principals Forum was held as part of the celebrations. The Forum began with a plenary session featuring keynote speeches on university reforms, academia-government-business cooperation, and collaborative training of global human resources, followed by subject-specific sessions with discussions.
The Dalian University of Technology 70th Anniversary Commemorative Gala took place on June 16. The grand celebrations closed with a keynote speech from Dalian University of Technology President Dongming Guo followed by congratulatory messages from Liaoning Province, partner universities, alumni and current students.
Dalian University of Technology and our University concluded an inter-university academic exchange agreement in June 2018, and we are engaged in various exchange initiatives. We look forward to an even more active partnership between our institutions as a result of Kobe University's participation in this event.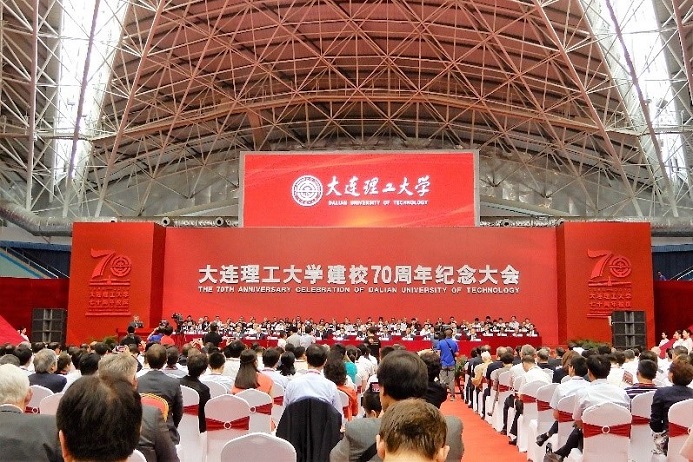 (International Affairs Planning Division)