Experiencing the Rugby World Cup as a Match Day Assistant
November 19, 2019
Info
Keywords: Info, Students, Leisure & sport, Media & multimedia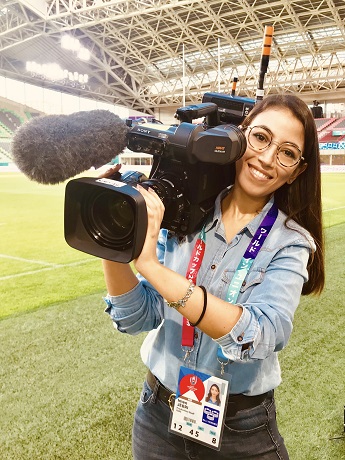 During the Rugby World Cup, students from Kobe University had the opportunity to be Match Day Assistants for the games that were held at Kobe Misaki Stadium. Imen Jebri (a third year doctoral student of medical sciences at Kobe University's Graduate School of Medicine) gives an account of what it was like to be a Match Day Assistant during this international sports event:
"Being a Match Day Assistant involved assisting a cameraman by helping him to carry camera lenses. I also had to run full cine-style SD cards to another person, so that they could edit the content at specific times. After the first and second half time, I had to transfer content from GoPro fusion cards. When I first heard about these tasks, I thought that it would be an easy job. I also thought that being a cameraman was not difficult.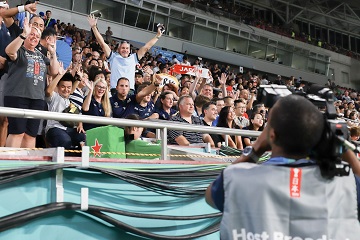 However, this experience has completely changed my mind about cameramen and television. I look at these cameramen now as heroes carrying cameras as heavy as 15Kg dumbbells or more. I couldn't even hold the camera for more than few minutes because it was so heavy. Not only that, but these heroes had to hold the camera for almost the entire day. They were running all over the stadium and the city from morning until night to disseminate the best content to people. They also had to try to catch fans' facial expressions during the match and keep up with the players during the game. I never thought that sports content required this much effort. I really respect the cameramen.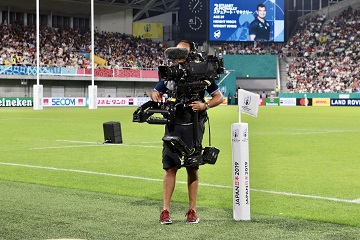 As a Match Day Assistant, I had access to the whole stadium so I could even enter the team changing rooms before the teams arrived. At the same time, I had the opportunity to see rugby players up close. Both South Africa and England played at Kobe stadium- I feel lucky that I could meet the finalist teams in this rugby world cup.
I enjoyed this work a lot, even though it was not as easy as I thought. The whole experience was amazing and exciting. It was one of the best I have ever had in my life."
Student PR Ambassador Imen Jebri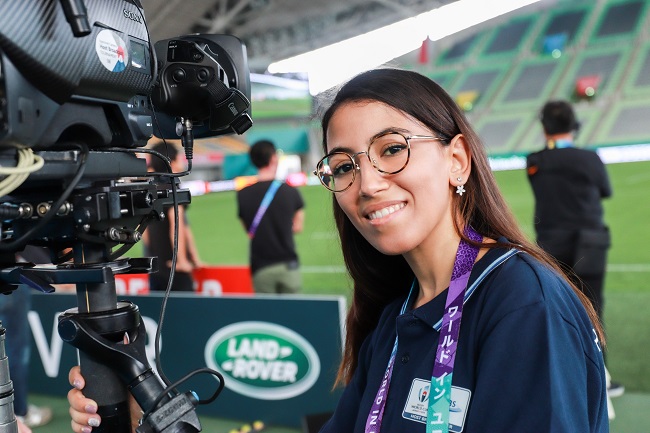 (International Affairs Planning Division)